Mukesh Ambani visits Siddhivinayak with family, little prithvi saw on daddy Akash's shoulder
Recently, businessman mukesh ambani along with his son akash Ambani, daughter-in-law Shloka Mehta and grandson prithvi visited the siddhivinayak temple in Mumbai. Let us show you the glimpses.
Indian billionaire mukesh ambani never misses an opportunity to spend quality time with family members despite his busy schedule. Furthermore, his down-to-earth nature is often seen when he visits temples and humbly seeks the blessings of the almighty. mukesh once again proved that he is the best family man as he visited Siddhivinayak along with grandson prithvi Ambani, son akash Ambani and pregnant daughter-in-law Shloka Mehta for the well-being of his family.
Mukesh Ambani visited Siddhivinayak with his son Akash, daughter-in-law Shloka, and grandson Prithvi
Mukesh Ambani was spotted with his son akash Ambani, daughter-in-law Shloka Mehta and grandson prithvi on 10 May 2023. The family of four had gone together to visit the Siddhivinayak temple. Little prince Prithvi was seen riding on his father's shoulder and looked the cutest. mukesh and akash were twinning in white dresses for the darshan and Shloka was seen flaunting her baby bump in a printed co-ord set.
When mukesh ambani was seen with grandson prithvi and pregnant daughter-in-law Shloka
Earlier, on 5 May 2023, the fan page of the Ambani family shared a video in which mukesh ambani was seen holding grandson prithvi in his arms along with akash Ambani and Shloka Mehta. This video was from the international Music Program 'The Sound of Music' event held on 4th May 2023 at 'Nita mukesh ambani Cultural Centre'. In the stills, Shloka looked stunning as she flaunted her baby bump in an olive-green skater dress.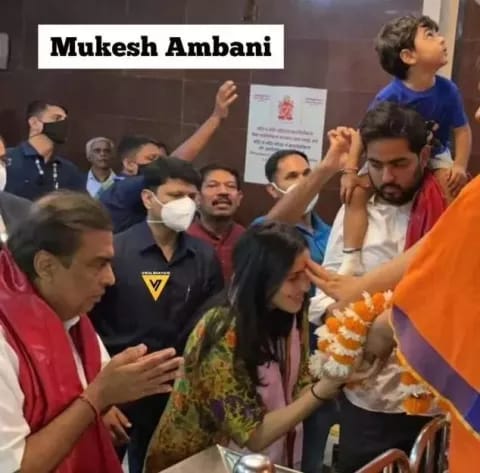 Prithvi Ambani's second birthday celebration special cake
Akash and Shloka's baby boy Prithvi akash Ambani turned two years old on 10 december 2022. To mark the occasion, the Ambani family hosted a lavish winter wonderland-themed birthday party for her at the jio Center in Mumbai. Sometime back, we got a glimpse of Prithvi's second birthday party cake, whose design was based on the famous 'Moschino brand.
A fan page of Ambani had shared a picture of Prithvi's birthday cake, which showed a grand four-layer white cake with a 'Moschino teddy bear. Moreover, it was decorated with pastel balls, gifts, milk bottles, and many other lovely things.
When mukesh ambani posed for paparazzi with pregnant daughter-in-law Shloka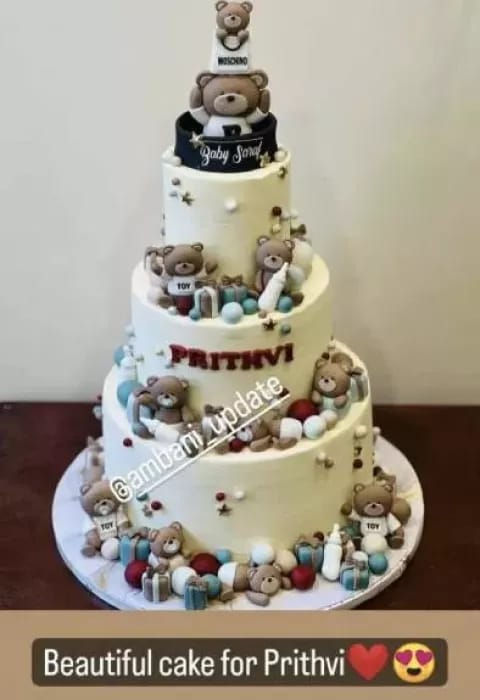 Mukesh Ambani shares a beautiful bond with his son akash Ambani and his wife Shloka Mehta Ambani. Its glimpse is often seen in his public appearances. For example, on the second day of the 'Neeta mukesh ambani Cultural Center' launch event, mukesh was seen protecting his pregnant daughter-in-law Shloka from the crowd.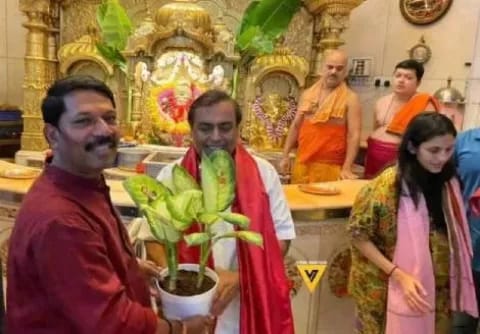 In a video shared by paparazzi handles, mukesh was seen holding his daughter-in-law's hand. They had posed for pictures and akash was seen standing right next to his pregnant wife Shloka. We also saw mukesh having a candid conversation with Shloka and she was laughing out loud
మరింత సమాచారం తెలుసుకోండి: