Kamal Haasan - Reconsider parliament Opening Boycott..??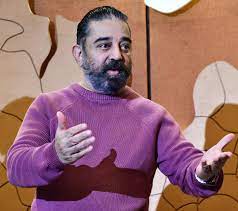 Actor-politician kamal haasan has asked India's opposition parties to rethink their boycott of the new Parliament's inauguration and turn it into a moment of togetherness for the country. Any differences, according to Haasan, might be brought up later. He added that the entire nation is anticipating the event and that there is more that unites us than that which divides us.
On Saturday, kamal haasan urged political parties to rethink their boycott and turn the opening of the new parliament into a moment of national harmony. He declared that everyone in India's family must live in the country as its new home. He declared that because he supported participatory democracy, he is urging all opposition parties that have decided to abstain from the event to change their minds.
Haasan advised that any disagreements about the event might be brought up in open forums as well as on the floor of the future Parliament's houses. In a statement here, Haasan said that the entire nation is looking forward to this event and urged political parties to keep in mind that "there is more that unites us than divides us." "The entire world is watching us. Our political differences can wait for tomorrow, said Haasan, president of the Makkal Needhi Maiam (MNM), "let's make the inauguration of a new parliament an occasion of national unity."
మరింత సమాచారం తెలుసుకోండి: