The idea of a staycation has gained a lot of significance recently in our fast-paced world of job, social obligations, and constant contact. A staycation is when someone chooses to spend their vacation time nearby or at home rather than travelling long distances. Staycations are a wonderful way to rediscover your local environment. We frequently overlook the beauty and attractions that are right outside our door in our quest to discover other locations.

We might unearth the hidden jewels by staying at home or in our immediate region; hyderabad is a city with a lot to offer. hyderabad, located in southern India, is a prime example of how tradition and modernization can coexist. hyderabad, sometimes referred to as the "City of Pearls" and the "City of the Nizams," provides visitors looking for the ideal fusion of tradition, culture, and modern living with a singular and enjoyable staycation experience.
Staycations provide a new viewpoint in a world where the desire to visit exotic locations frequently overshadows the beauty and opportunities for adventure in our own backyards. They enable us to enjoy the comfortable, lessen stress, conserve time and money, and help create a more sustainable future. On World Tourism Day (September 27), CE talks with travel experts and fans on the significance of staycations, why they should be important in our holiday planning, and why hyderabad is a great option for a fantastic staycation.
Experience Matters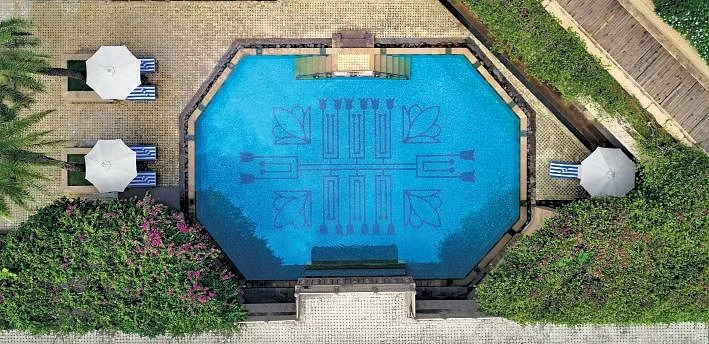 "Hyderabad is a dynamic city with a diverse mix of tourism and culture. This city has everything you need to keep you riveted, from fascinating historical sites and delectable cuisine to inviting retail establishments and exhilarating theme parks. Our hotels are the perfect weekend retreat for a staycation where you may take advantage of a variety of hotel amenities and services in addition to other weekend travel plans. When you stay with us, you can cross off everything on your hyderabad bucket list since you can easily travel a short distance to charminar to enjoy the world's Dakhni charm or wander around Hussain Sagar Lake or the recently refurbished Bansilal Stepwall." says amit Sachdeva, Cluster General Manager, Marriott Hotel & Convention Center hyderabad and Courtyard by Marriott Hyderabad.  
A City for All
Given the popularity of remote work and flexible schedules, staycations, in the opinion of MV Ganesh, Chief Operating Officer of Manjeera Hotels & Resorts Pvt Ltd, provide the ideal chance to combine work and relaxation. "A contemporary trend is taking a vacation from your home office and visiting your hometown during working hours. According to him, staycations present a chance for hotels and resorts to develop enduring connections with local clients by offering great service and unique itineraries that encourage return visits and favourable word-of-mouth referrals.

Hyderabad is the ideal location for an unforgettable staycation because of its rich history, diversified culture, delectable cuisine, and modern comforts. hyderabad has plenty to offer everyone, whether you're a history buff, a foodie, an addict of retail therapy, or just looking to unwind. Pack your luggage, discover the city of Nizam, and go on a staycation you'll never forget. hyderabad embodies everything that makes a place ideal for a staycation.








మరింత సమాచారం తెలుసుకోండి: