After a long hiatus, Raghav and Jodi became the hero of the serial.
Information about the newly aired series on sun tv is currently going viral on social media. television has been a part of people's entertainment for many years. Films, shows, and serials aired on television are all well received by the people. More recently, a separate fan base has emerged for tv series.
Thus each channel broadcasts series and shows with different storylines for their channel's TRP rating. sun tv is a channel that has been in the genre since its inception. sun tv has produced so many super hit series to that extent. The series airs without letting up from 10 a.m. to midnight. 
The pictures only run for three hours in between. Thus all the serials that have always aired on sun tv are serialized in the presence of TRP. sun tv is currently airing several super hit serials like Kayal, Roja, Vanathaippola, Sundari, Ethirnichal, Anbe Vaa, and Kannana Kanne.
All these series are getting more and more popular among the people. Poove, who recently gave a super hit on sun tv, launched the series hit for you in august 2020. Also, the ending of this serial is a little sad for the fans. However, there is good news for Sandivi fans. 
That is, they are currently airing a new series on sun TV. The name of the serial is Sevvanthi. The new series aired on sun tv and stars Raghav in the lead role. He is not only an actor in the film industry but also a multi-faceted music composer, presenter, and director.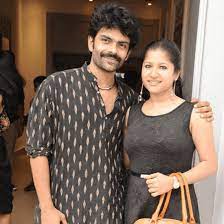 Actor Raghav knew that Raghav was a great dancer. He is said to be paired with actress divya sridhar in the next serial. It is worth noting that the couple has starred in sun tv serials. Otherwise, no information about this series has been released. It is said that the series will be aired as soon as possible.
మరింత సమాచారం తెలుసుకోండి: