'Aakashavaani' begins by stating that god is an answer that man has yet to discover. The film's interpretation of god appears to be that man creates god, not the other way around. To convey an oppressor-versus-oppressed scenario, it uses a hamlet filled with innocent, God-fearing, dehumanized people as its setting. As a result, the folk action drama (in which Jashuva's bouts are simple) follows a rather template-driven narrative (barring the creative allegory of how hiranyakashyapa subjugated Prahalad, who was saved by Lord Narasimha). It's a period piece set in a country where the british Raj is still remembered.
Dora (Vinay varma as a nasty machine) is lording over a clan with an iron hand somewhere in an Agency region where inhabitants speak telugu and survive on farming. He is the undisputed, unchallenged feudal ruler who controls an entire community. They compare Dora to Devudu to such an extent that they feel they are the same person (God). If Dora says something, it's from god himself. If god doesn't say anything, Dora doesn't have anything to say.
Dora's party, however, comes to a stop when a child (Master Prashant) comes across a random radio. He is awestruck by its appearance and miraculous ability to speak.' Slowly, the entire tribe is awestruck by its appearance and its 'divine' ability to speak the words they require. This is their first foray towards modernity. What are the ramifications of this one-time interaction with modern man's civilization? Is it going to affect their life in any way? So, how about Dora? The answers to these questions will be discovered in due time.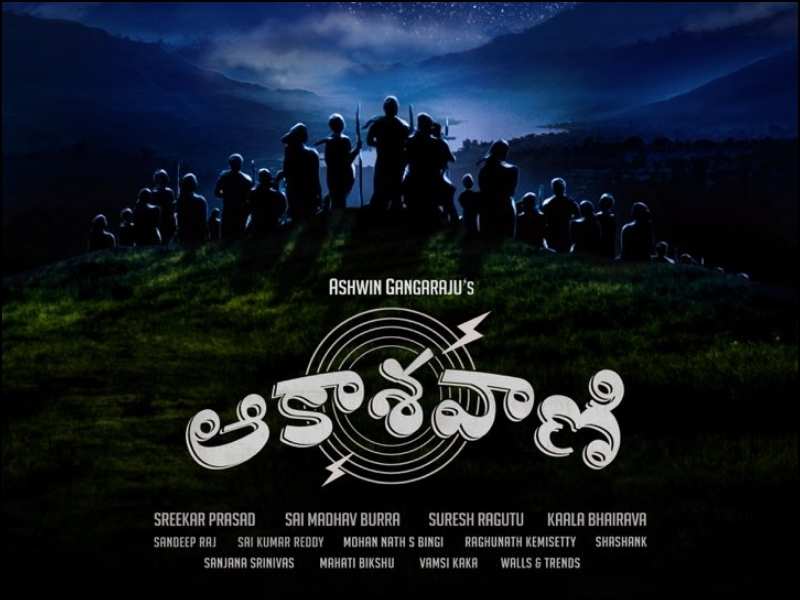 While the first majority (roughly 55 minutes) is clutching (the production design is sufficient, and kaala Bhairava's soundtrack is appropriate), the second half of 'Aakashavaani' ends up losing steam, with the writing department failing to show cleverness in making the sacralization of farce look realistic. The movie's major shortcoming is that it fails to immerse the viewer in the reality of individuals who are unaffected by democracy and ostensibly deranged by ignorance. Many of the scenes in the first quarter of the second half should have been in the first. The picture comes into its own in the final act, when a series of coincidences (?) change the community's fate.
మరింత సమాచారం తెలుసుకోండి: