Is China's economy about to collapse?Let's Know...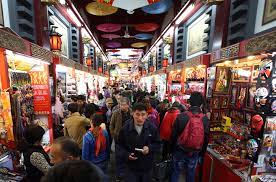 Recent economic data from beijing suggests that there are problems with the second-largest economy in the world. which was unexpected by President Xi Jinping. china is a major trading partner for many large corporations worldwide. Actually, a lot of businesses, including Apple, Burberry, and Volkswagen, import raw materials from China. which the vast domestic consumer market exports. china is allegedly responsible for more than one-third of the global development gap. In this case, if the effects of the recession are felt in china, they will also be felt on the global market.
China's recession is affecting prospects for global growth, according to American credit rating agency Fitch. Over time, though, the agency began to minimise its global impact. The idea that China's recession will affect the entire world is also disputed by some economists.
In terms of mathematics, it is genuine that china accounts for about 40% of global growth, said George Magnus, an economist at the china Centre at the university of Oxford. But who is profiting from that growth, he continued? The trade surplus in china is enormous. Because it exports more than it imports, the world will be impacted by how much or how little china grows.China will be under more pressure than other nations.
On the other hand, as spending on goods, services, or the building of homes declines in china, raw material consumption on the Chinese market is also declining. As a result, china reduced its raw material imports by 9% in august of this year compared to august of last. director of the Indo-Pacific Development Centre in Sydney Roland Rajah told the BBC that "big exporters like Australia, Brazil, and many countries in Africa will be most affected by this."
మరింత సమాచారం తెలుసుకోండి: