Priyanka Chopra began acting with Vijay for the movie Taamizhan, a tamil thriller in which she starred alongside a notable actor. The actress revealed in a recent interview that she was new to filmmaking in 2000, shortly after winning the Miss World title. She also mentioned Thalapathy Vijay, her first co-star, and what she learned from him. priyanka also stated that she still practises one of the essential lessons she learned from him.
In her biography, Unfinished, priyanka chopra discusses her first film and her experiences of working with Thalapathy Vijay. priyanka chopra performed Ullathai Killathe, a song penned by D Imman, in addition to acting. priyanka chopra revealed in a recent interview with Vanity Fair that she was new to film and had no idea what acting was.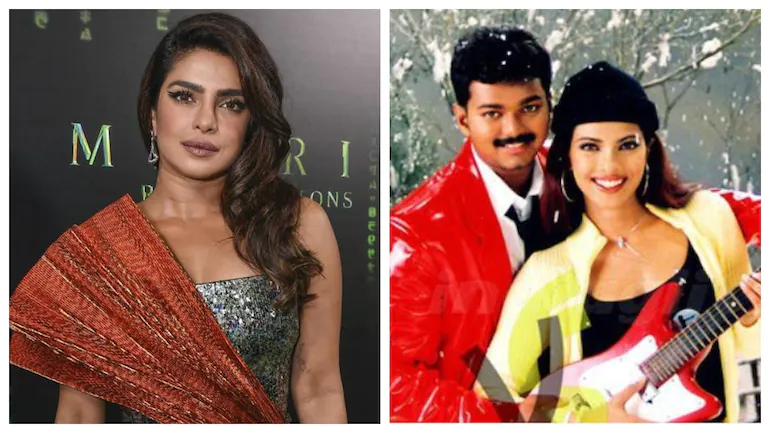 "She remarked," she explained "The first few films I worked on were Tamizhan, a tamil film, and Andaaz and The Hero, both hindi films. They were expected to be huge films. And I remember showing up on set, unsure of what I was doing, and believing that performing was all about the clothing you wore and the makeup you applied. Then I stepped onto a set and had to figure out how to turn these words on the page into a person, which was horrifying."
She also shared a valuable lesson she learned from Thalapathy Vijay, which she still practises today. "I recall Tamizhan being extremely difficult for me because I could not speak Tamil. I was learning it by rote, remembering it, deciphering the meaning, and then reciting my lines. But I liked seeing Vijay, my co-star, because he was one of my initial few influences. On set, he was quite humble."
మరింత సమాచారం తెలుసుకోండి: