Reincarnation of this actress..!? Looks like the original..!?

Photos and videos of the girl who looks like the late actress soundarya are going viral on social media. Actress soundarya is from karnataka state and her debut is a kannada film. She made her debut as a heroine in the film 'Gandharva' in 1992. After this, following her successive films which were well-received in kannada, the attention of tamil and telugu film directors fell on her.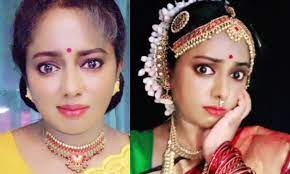 His first tamil film was a huge success, and this was the biggest turning point in his career on the screen. Beyond tamil and kannada, soundarya became famous by acting in more than 50 films in Telugu. Similarly, in tamil, he acted in Muthukkalai, Arunachalam, Padayappa, and Sokkathangam, Films like these are unforgettable films among fans till now. She started her MBBS studies with the dream of becoming a doctor, but later she stopped her MBBS studies in the first year as she became busy with film opportunities and became a full-time heroine. Leading actress soundarya was one of her maternal cousins in 2003.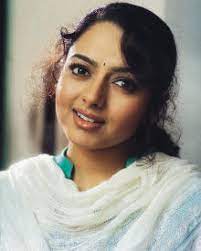 She is married to industrialist GS Raghu. Apart from acting, soundarya also showed interest in politics. Last year, in 2004, when she was going to participate in public meetings in support of the Bharatiya Janata Party, the plane she was traveling in crashed.Soundarya died tragically in this accident. Notably, she was pregnant when she died.
While the loss of famous actress soundarya who acted in more than a hundred films has been something that fans and the film industry cannot digest till now, a woman like her is appearing in videos and making everyone wonder. Is soundarya reincarnated by many fans? They raise questions as if. This girl named Chitra, who looks like soundarya, has gone viral on social media, posting videos of Soundarya's songs and posting photos like soundarya, which are going viral and getting likes. With the desire to act, this girl is posting videos and photos one after the other, will she get film opportunities? Let's wait and see.
మరింత సమాచారం తెలుసుకోండి: