Luxury apartment bought by samantha in Mumbai..!?

Following actress rashmika, the news that samantha has bought a luxury apartment in mumbai for a huge amount is spreading on social media like wildfire. While it is said that actress rashmika has already spent several crores and bought a luxury apartment in mumbai, now actress samantha has also bought a luxury apartment in mumbai for a huge amount. According to reports, actress samantha has been suffering from severe pain for the past 6 months due to myositis, and has been receiving treatment for this and has been on complete rest. It was also reported that his mother was taking care of him who was struggling to walk.

Currently, samantha, who is slowly recovering from myositis, has reportedly decided to focus on her next film, Khushi, opposite Vijay Deverakonda, and Bollywood. Meanwhile, samantha is busy shooting for her second hindi film with raj and DK. Samantha's upcoming web series 'Citadel' opposite varun dhawan is one of the most anticipated. And since some more bollywood film opportunities are coming, samantha has bought an apartment in mumbai for a huge sum to be comfortable acting in hindi films.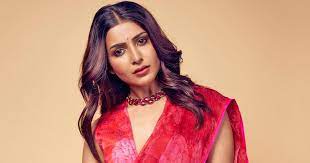 This suspicion was raised when samantha recently posted a photo of a sunset scene on her instagram page. It is said that she released it from the new apartment she has just bought. According to a report by Siasat.com, the picture was not taken from any five-star hotel in mumbai, rather, it appears to have been taken from a skyscraper in the city.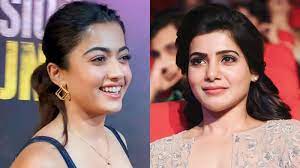 As a result, news spread that samantha may have bought a new house in Mumbai. It is said that samantha has bought a luxurious three-bedroom apartment in mumbai overlooking the beach for around 15 crores. Before her, 'Varisu' heroine National crush rashmika mandanna has been staying in star hotels as bollywood film opportunities are knocking on the news. She was said to have bought an apartment in mumbai against her will. Following her, samantha has also joined this list.
మరింత సమాచారం తెలుసుకోండి: