Good news for Central Govt.staffs - 7th Pay Commission...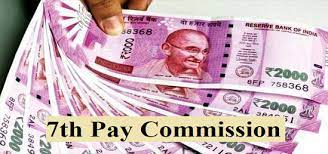 There is a continuous discussion about the next round of Dearness Allowance (7th Pay Commission) for lakhs of central government employees. It is believed that this time the Center can increase the DA by 4 percent under the rules of the 7th Pay Commission Update. DA hike can be announced anytime.
While an official update is yet to be done, reports have suggested that the central government may hold an important meeting today i.e. march 22, following which the DA hike may be announced. wednesday is also the first day of Chaitra Navratri, which is an auspicious festival of 9-day fasting.
The central government employees are hopeful that the buzz about the cabinet meeting is true. With a 4 per cent increase in DA, this figure will increase from the current 38 per cent to 42 per cent. If the final announcement is 4 per cent, the first increase of 2023 will be the same as the second increase of last year and will be one percentage point higher than the january 2022 increase.
In view of inflation, the increase in DA for central government employees proves to be important. Earlier, reports suggested that the DA hike could be announced around Holi, which was on march 8. Reports then suggested that the announcement could happen on march 20. But the Center is now likely to make an announcement after an important cabinet meeting on Wednesday.
మరింత సమాచారం తెలుసుకోండి: