Alia Bhatt reveals daughter Raha's favorite place at home, says- Ranbir does a ritual every day
Alia Bhatt in an interview shared some cute details about Raha's favorite place in his house 'Vastu'. The actress also shared that the father-daughter duo has a ritual every day. One of the most successful actresses of B-town, alia bhatt is experiencing the happiest time of her life with her husband Ranbir Kapoor and daughter Raha. The actress often talks about her married life and shares many sweet secrets about her daughter Raha. Recently, in an interview with 'Harper's Bazaar', she talked about her husband Ranbir and cutie munchkin Raha.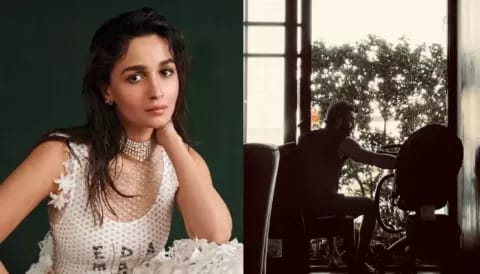 Alia Bhatt reveals Raha's favorite place in her house 
Talking about her family, alia bhatt shared that they have a daily ritual with Ranbir Raha. Recently, the actress took to her insta handle to share a glimpse of Raha's candid moment with her loving daddy. In the picture, both were seen sitting on their balcony. In a recent interview, the actress shared that this moment happens every day between Ranbir and Raha, as Ranbir takes Raha there every day.
Aaliya also revealed that the balcony is Raha's favorite spot as she enjoys the peaceful and green surroundings. The actress then shared that Ranbir takes Raha there daily and talks to her, while she enjoys the peaceful atmosphere. Aaliya further said that on one such day, she had clicked that cute picture. 
Alia Bhatt shared, "This is Raha's favorite place in the house because there is so much peace and greenery. I would say it is her favorite place because my husband takes her there and makes her sit there. She sits next to him." I sit and talk to her. When she is looking at the greenery and the air, that was the moment I clicked with her. They do that every day."
When alia shared Ranbir Raha's photo from the balcony
On 24 april 2023, alia shared a candid photo of Ranbir and Raha with her insta handle. In the picture, the actor was seen spending quality time with his cute munchkin. Though Ranbir and Raha's faces were not visible in the picture, Raha was seen sitting in her pram.
Both were having fun on the balcony of their house 'Vastu'. In the monochrome picture, the father-daughter duo was seen enjoying the sky. Sharing the photo, alia bhatt wrote, "I think I have become the best photographer since 6th November."
When alia talked about Raha's cute gesture 
Aaliya had told in an interview that when she feeds Raha, she makes some cute gestures. The actress shared that her darling looks up and touches her face. The actress termed it as a romantic moment between the two and the best thing in the world.
The actress shared, "My daughter has started touching my face. I think this past week is the best thing that has happened to me because now when I am feeding her, she immediately turns to me." She looks at me and starts touching my face. It's a romantic moment between us and it's the best thing that ever happened in my life."
Aaliya revealed the nickname of her daughter Raha
Alia also revealed that she has many cute nicknames in mind for her little daughter. She shared that she gives random names to Raha like 'Pumpkin', 'Pudding', and 'Cappuccino'. The actress shared, "We call him different nicknames, but I like to call him 'Pumpkin', 'Pudding' and 'Cappuccino'. I call him random names sometimes. Whatever I find cute, that becomes its name."
When alia bhatt spoke about not posting Raha's picture on social media
In an interview with 'Vogue', alia bhatt shared that she doesn't think a child needs a public personality. She also shared that she and Ranbir are clear about how long they don't want to keep Raha in the public eye.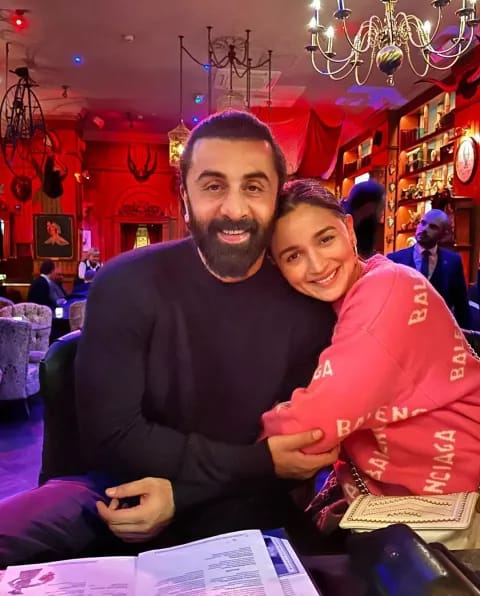 Elaborating on the same, alia bhatt shared, "Ranbir and I are very clear about how long we don't want to keep Raha in the public eye. We don't even want to post her pictures on social media. I don't feel comfortable even in that kind of conversation. There are so many wishes, and so many blessings around my baby girl right now. I am constantly referred to as Raha's mother, who is very dear to me and I love her very much, but Right now I'm just fine with that. I'm very possessive about the people I love. I don't think a kid needs to be a public personality.
మరింత సమాచారం తెలుసుకోండి: