Anita Bhabhi' aka Vidisha Srivastava of 'Bhabiji Ghar Par Hai' will soon become a mother, she is 6 months pregnant
Vidisha Srivastava, who joined TV's popular show 'Bhabiji Ghar Par Hai', is playing the character of the new 'Anita Bhabhi' after Neha Pendse's exit from the show in february 2022. She is about to become a mother now. Like marriage, she has kept silent about her pregnancy as well. She tied the knot with Sayak Paul, who works with a coal mining company, in her hometown Banaras in december 2018.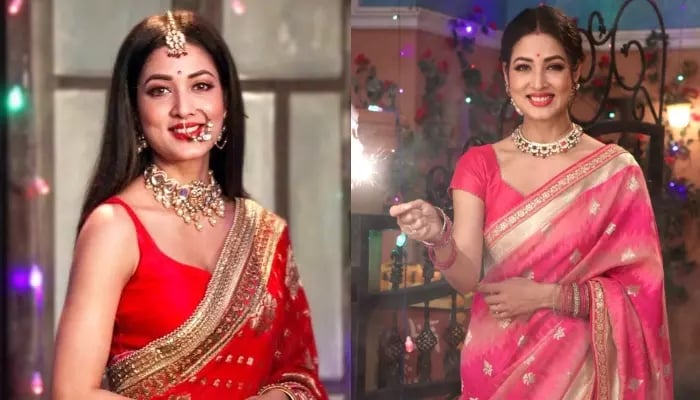 Speaking to ETimes, a source from the show said, "Vidisha is six months pregnant. people haven't been able to figure it out yet as her baby bump is not very visible. She is about three months pregnant after the delivery. Will take a break. We will keep a bank of episodes and their scenes ready beforehand so that the break doesn't affect the show. When Saumya Tandon (the real Anita Bhabhi) went on a four-month maternity break, we did exactly that.' '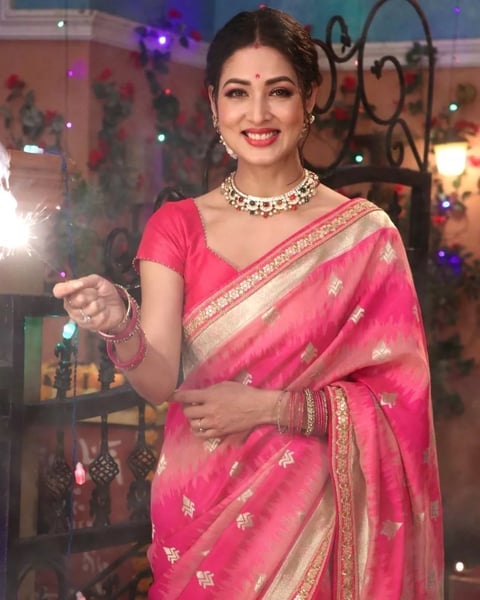 Why did Vidisha hide her marriage?
In an interview with 'Etimes', Vidisha while talking about her marriage said 'I have not hidden the fact that I am married. I have not talked about this in the media because Sayak is not from this industry. He is a simple man and does not like to be in the limelight. He is from kolkata and we had a love marriage. Although there is no specific reason for this, I was not keen on marrying a guy from the industry.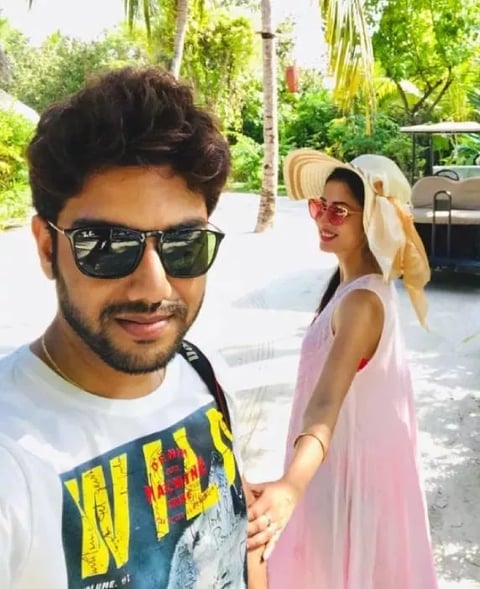 Vidisha's love story
Speaking about their relationship, Vidisha had said, "In the year 2013, when I was busy acting down South, I was selected to be the face of a corporate house. After a long time, I got a break from acting. Eventually, I joined the core team of the corporate house and worked with them for two years. That's when I met Sayak in Mumbai. I had a crush on him, but he never reciprocated. He directly proposed to me marriage during the last six months of my job. I asked him to talk to my parents. I also said that if he agrees, then only we will tie the knot and after a year and a half we got married.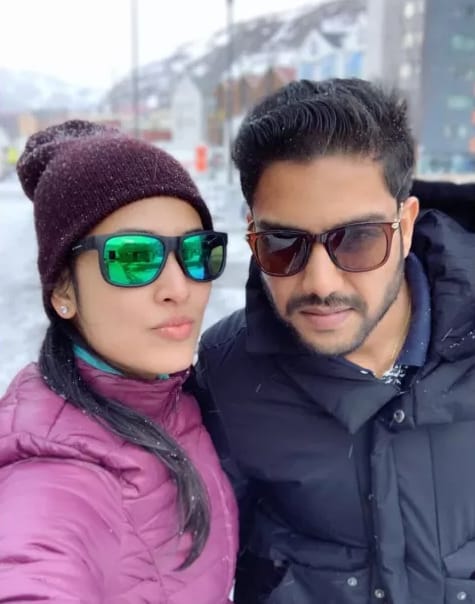 Talking about 'Bhabiji Ghar Par Hai', so far three actresses have been seen playing the role of 'Anita Bhabhi' in the show. The show made a splash in the year 2015 with Saumya Tandon in it. When she left it in 2020, neha pendse took her place. Two years later in february 2022, Neha too left the show and Vidisha stepped in to play the character. Now she is winning the hearts of people with her character in the show. 'Bhabiji is at home!'
మరింత సమాచారం తెలుసుకోండి: