Thanks to her eagerly anticipated debut with Jr. ntr in "Devara," bollywood star janhvi kapoor will soon be introducing herself to telugu audiences. She will be perceived as a rural beauty who lives in an Andhra coastal hamlet, and her appearance will be quite different from that of a fashion icon.

Janhvi consistently makes sure to liven up the internet by posting some of her everyday photos, which more closely resemble fashion photos produced by seasoned photographers. The actress displayed her stunning oomph factor in one of the photos she posted today by donning a long, blue dress with a halter-neck and an almost open back. She is undeniably a beautiful hourglass figure whose irresistible curves can melt mountains of snow and create icebergs in the hearts of attractive bachelors.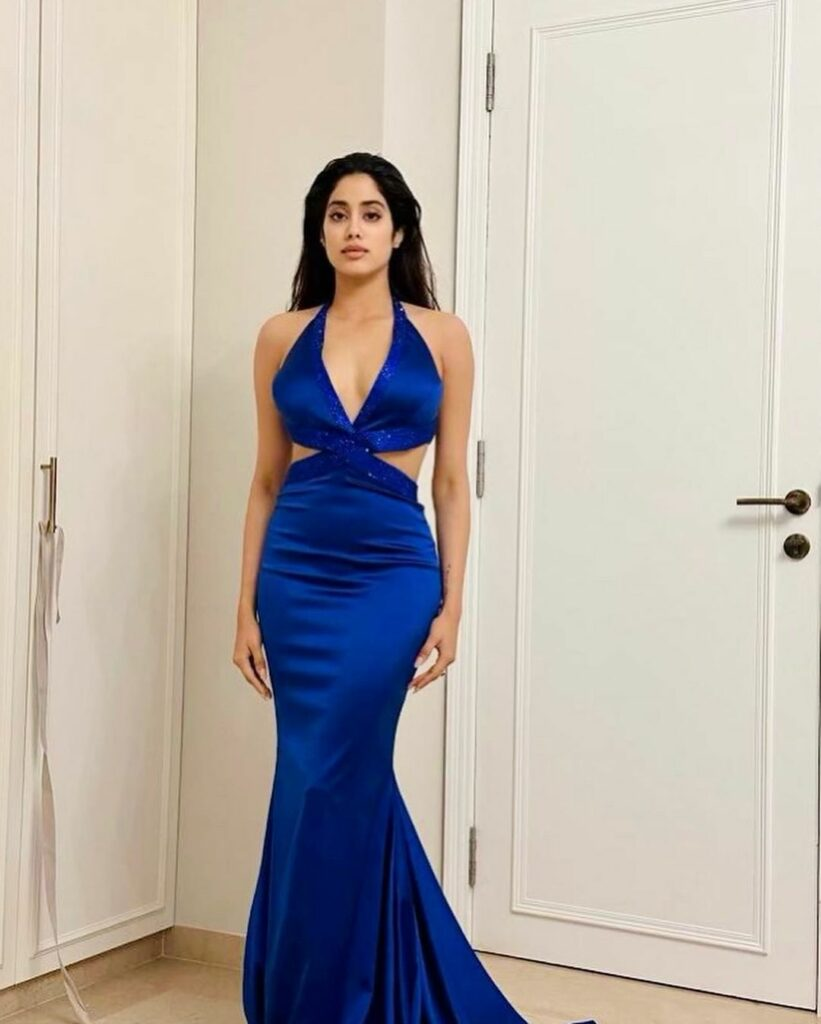 She exudes heat and coolness even while wearing different clothing, and it's this inherent x-factor that has earned Janhvi the support of more than 20 million instagram users. She has a tonne of films coming out, but she hasn't yet become a huge star like her mother sridevi and her other contemporaries, alia bhatt and kiara Advani. Stay tuned for more updates.
మరింత సమాచారం తెలుసుకోండి: