Anirudh refused to compose music for CSK..!?

In the recently concluded IPL 2023, Dhoni-led chennai Super Kings won the trophy for the fifth time. CSK won the match against gujarat amid many expectations of what would happen at the last moment, while last year the team suffered a crushing defeat. Meanwhile, the scene of dhoni picking up Jadeja, who threw the last ball in the match and gave him a chance to win, tied him up, and burst into tears of joy has gone viral on the internet till now. And many years later, fans lined up and bought thousands of tickets to watch the chennai Super Kings match at the cricket ground in Cheppak, chennai, and got a glimpse of Dhoni.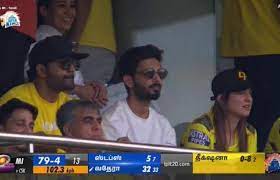 Along with them, many celebrities came to the stadium to watch the match and cheered the fans. In an interview, the famous composer Anirudh shared the incident of rejecting the opportunity to compose the theme song for the chennai Super Kings team. In 2010, the year IPL started, the whistle Potu song for the CSK team was released and went viral all over the bar. Even today, the song has been popularized since CSK was banned from the IPL for four years in 2013 after allegations of gambling on behalf of the team.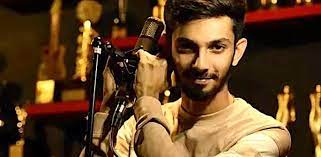 Meanwhile, the team has given Anirudh a salary of up to one crore to compose a new theme song for this team, which gave them a comeback in 2018. But Anirudh said that he cannot sing the theme song for the CSK team and also explained the reason for that. In other words, he, who is a big fan of dhoni, said that he liked the already released whistle Podu song and he could not prepare another theme song to match it. He himself has spoken about this in an interview that he has returned the one crore rupees given to him. Currently, Anirudh is committing too many films at lightning speed, but many people are surprised that she did not compose another theme song in honor of whistle Podu song, despite getting a chance to become popular in India.

మరింత సమాచారం తెలుసుకోండి: