Tom harris (Butler), a CIA undercover operative, is entrusted with infiltrating and eliminating targets in the Middle East. He is currently working on enhancing Afghanistan's internet capabilities while assuming the identity of a telecoms engineer. His initial objective is accomplished, and he manages to eliminate the target while maintaining his cover. Travis Fimmel, who plays Tom's manager on Vikings, persuades him to miss his ticket home and remain for phase two. However, the CIA is caught off guard when a journalist is discovered getting confidential information, leaving tom between a rock and a hard place. But he will require the assistance and direction of his interpreter Mohammed (Navid Negahban) in order to complete the job and return home safely.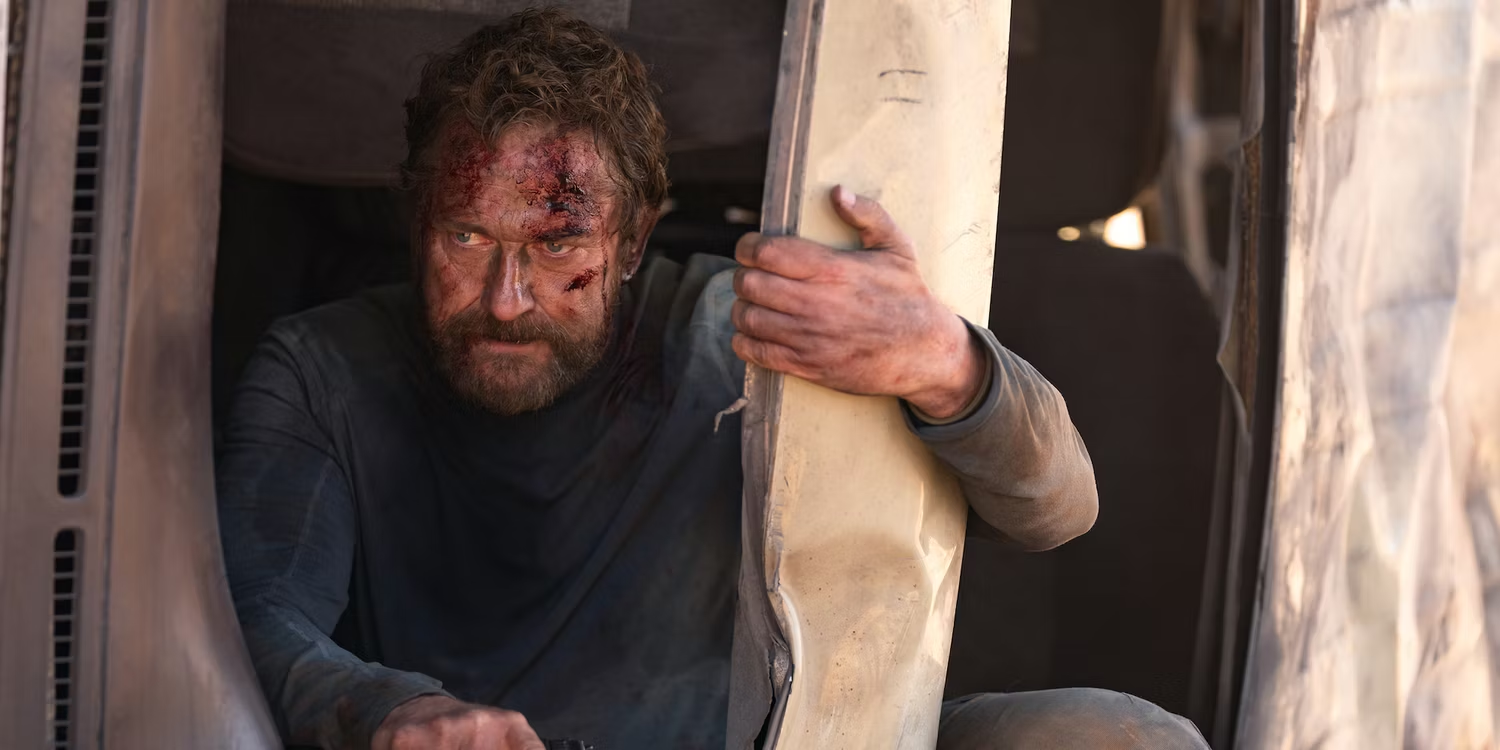 One of the most interesting careers in hollywood belongs to Butler. It is wonderful that he is prepared to star in popcorn flicks while still serving as the franchise's linchpin. The opposite is also true: Butler doesn't add anything to the part of tom harris that another actor couldn't as well. Without him, either Kandahar would not have been created or it would have been worse. Kandahar is a notch above Geostorm in Butler's overall filmography but well under Den of Thieves. The writing by Mitchell LaFortune is nothing exceptional, although it does have the good wisdom to avoid the white saviour narrative and war picture clichés.

All of the performances in Kandahar are compelling, and the supporting ensemble is also full of performers who give the movie its necessary balance. Particularly, the two antagonistic agents who play the cat to Butler's mouse are dominating every scene in which they appear. ali fazal portrays the rogue with a good heart, while Bahador Foladi plays the stolid but eventually corrupt government employee. They create an atmosphere in the movie that encourages seriousness and raises the stakes in each of their situations.

Given the original material, cinematographer MacGregor does a fantastic job of building up sequences with lovely wide vistas that go from spectacular to tragic. Additionally, the screenplay and directing fit the theme of the movie. While Kandahar won't blow you away, it does provide a compelling narrative that doesn't strive to be something it isn't.



మరింత సమాచారం తెలుసుకోండి: