15 days of adjustment..!? director talked about the deal..!?

Famous serial actress Jeevita has torn apart those who called her for adjustment to act as a heroine in the cinema. Jeevita is famous for her role in the office serial aired on Vijay TV. She has acted in many small screen serials and has played important roles in some films including Kadaikutty Singam. She said in an interview that she came with the desire to act as a heroine in the cinema and that a director asked her to play a heroine and give her a higher salary if she was adjusted in the initial period.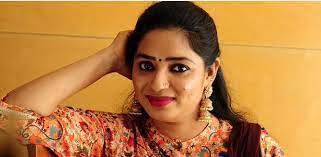 Jeevita spoke about this shocking incident during an interview with Shakeela. She said that they called her on the phone to give her a chance to act as a heroine in a movie. They said that their office is next to Balumakendra's office. Since she was new to the cinema at that time, no one knew. Well, she immediately went there by auto. Let's have a good talk there. She is the second heroine in the film. They said that the first heroine is very popular. They told her to make some adjustments. When asked about adjustment, the director said, will she adjust with her? He told her to adjust with the cameraman, producer, and manager.
They can come and go to the room whenever they want. For all this, if she said ok, they would pay more than she expected. They said that with that salary they will give her subsequent film opportunities and promote her in the cinema. She was moved to tears when they heard that. She quickly got out of there so as not to cry in front of them. In that interview, Jeevita has torn apart those who called her for adjustment in the cinema.
మరింత సమాచారం తెలుసుకోండి: