Narcotic bureau officers serve notice to Navdeep..!?

Hero navdeep is haunted by troubles. Narcotics Bureau officials have issued a notice under Section 41A to Navdeep, who is an accused in the Madapur drug case. These notices were handed over at Navdeep's house. It is mentioned in the notices that he has to appear at the H-New office on the 23rd of this month. It is known that the Narcotics Bureau is alleging that navdeep and his friend Ramchand have taken drugs. But navdeep says that he has nothing to do with this case.

High court to issue 41A notice to Navdeep..:
Recently, the hyderabad police busted a drug racket and arrested eight people, including a film director and the son of a former MP. Regarding this case, hyderabad police Commissioner, telangana State Anti-Narcotics Bureau director CV anand told the media that actor Navdeep, who is wanted in this case, is absconding.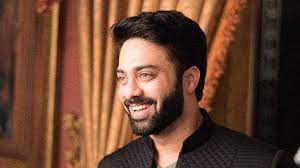 navdeep approached the high court in this order. A petition was filed seeking anticipatory bail. During the hearing on this petition, the hyderabad police said that they have evidence that Navadeep took drugs from his friend Ramchand, who is already in custody. On the other hand, navdeep denied any involvement in the case. However, after hearing the arguments of both sides, the court issued a notice to navdeep under Section 41A of the CrPC and ordered the police to conduct an investigation. navdeep was ordered to appear before the police and answer their questions.
మరింత సమాచారం తెలుసుకోండి: