This Biggboss contestant has already married 2 times..!?

Her ex-boyfriend Dev has made a series of accusations against Ayesha, who is a contestant in bigg boss season 6. Ayesha is a contestant in bigg boss season 6. She is a serial actress and has been embroiled in various controversies on the show. Even last week, Kamal created a sensation by claiming that she was being misrepresented. Many people told their stories when the storytelling task took place on Bigg Boss. But Ayesha said she didn't want to tell her story. Fans were eager to know what happened in her life so much that it was impossible to tell. In this case, Ayesha's ex-boyfriend Dev revealed much shocking information about her in a recent interview. He said that when Ayesha was 16 or 17 years old, they got her married in her house. Then, at the age of 18, she got married for the second time. After that, Ayesha came to study in chennai from Kerala.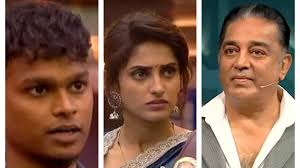 It was then that Ayesha and he became friends. Then they started making love. He went to kerala to meet her family to talk about marriage. There her family objected to their love and beat and tortured him. Despite this opposition, he fell in love. He was the one who allowed Ayesha to act in the serial. The reason her love broke up was Vishnu, who acted with her in the serial Satya. Currently, she is in love with a new guy. His name is Yogesh. This is why Ayesha wore a chain with the letter y around her neck.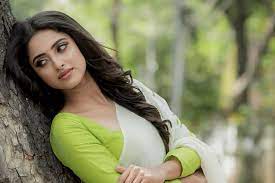 Ayesha's mind is not in one state. Likewise, she often changes lovers. The day after she separated from him, she started getting close to Vishnu. He has heard that both will be in the same caravan at the shooting spot. Ayesha calls whoever she loves as her husband. She asks everyone she comes close to buy a thali and wear it. He also bought thali for them while he was with her. Then she put the thali with the dollar called D. Now that she is dating Yogesh, she wears a thali with a Y dollar.
Ayesha has known Azeem for many years. Azeem and Ayesha have been friends even before acting in the serial. He is using fighting as a tactic. We are not shown that both of them are making plans together in the bigg boss smoking room. Similarly, Ayesha pretending to be unwell is also an act. Her ex-boyfriend Dev has made a series of accusations against Ayesha.
మరింత సమాచారం తెలుసుకోండి: