The sensual actress sunny leone recently attended the Cannes Film festival for the world premiere of Anurag Kashyap's "Kennedy." The paparazzi noticed her outfit selections and commended them. Sunny had a well-earned break after the event and shared pictures of her time at the beach with her followers.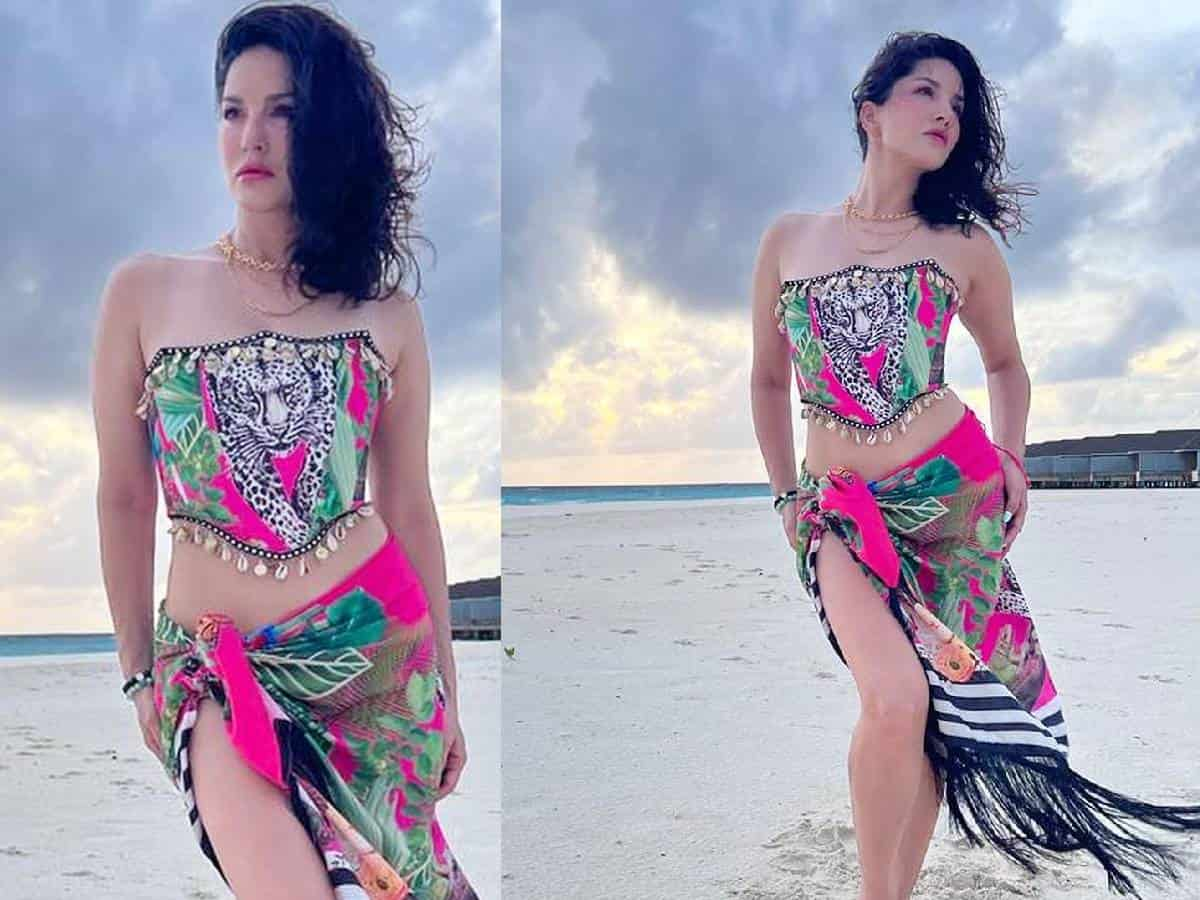 The actress recently returned from a beach getaway in the Maldives. She just shared some images on instagram in which she flaunts her gorgeous tribal bikini appearance. She was posing with her huge sunglasses and minimal makeup in the glistening, azure waves. She captioned it, "Beach time!," which was sure to make everyone at home envious. She has more than only Kennedy in her resume; she has also been filming several original songs and cameos in Hindi, Tamil, and Malayalam. Despite the fact that she only appears in a small number of successes, her signature tunes always find popularity.
Sunny Leone is unquestionably stylish. The actor and his family are now having a ball in the Maldives. Sunny recently travelled with her family to the island nation for a holiday, and ever then, her instagram feed has been overflowing with images and videos of her seaside adventures. A day ago, Sunny improved our weekend with a series of photos showing her rocking a beach style. Sunny served as the inspiration for fashion designer Dimple Shroff and chose a colourful beach outfit to go with the vacation mood.







మరింత సమాచారం తెలుసుకోండి: