Babli Bouncer movie Review: tamannaah Bhatia's superb acting in Babli Bouncer but lack of humor disappointed
Babli Bouncer is the story of Babli (Tamanna Bhatia), who lives in the twin villages of Asola-Fatehpur Beri near Delhi. She is the daughter of Gajanan Tanwar (Saurabh Shukla), who trains bodybuilders, and ganga (Supriya Shukla). Babli failed the tenth examination despite trying several times. She is quite physically strong and has inherited his body-building skills from his father.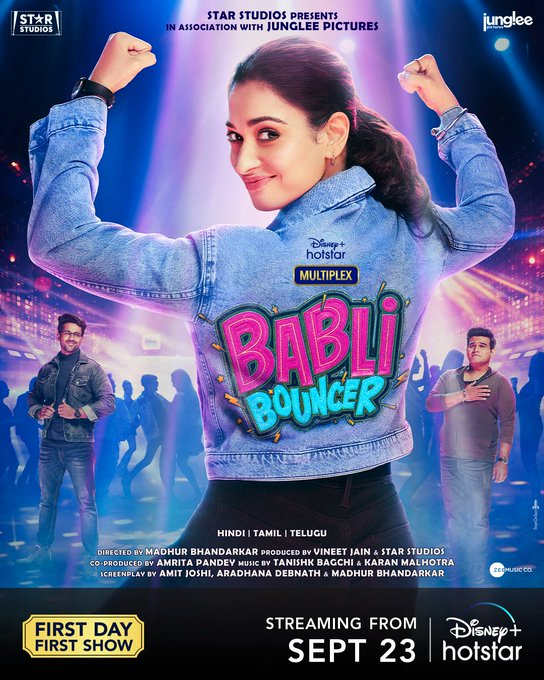 Kukku (Sahil Vaid), a childhood friend from his village, is in love with Babli and wants to marry her. Although Babli does not love her. At a wedding in the village, she meets Viraj (Abhishek Bajaj), the son of her school teacher (Yamini Das). Babli falls in love with him. The two spend some time together and Viraj asks her to meet him in delhi, where he works.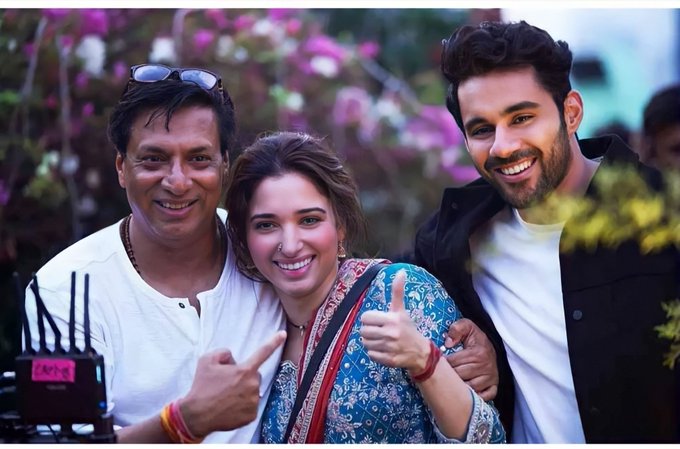 Babli decides to move to delhi and take up a job so that she can meet Viraj more often. However, Babli's parents are on the lookout for a partner for her. When Kukku comes to know about this, he gets worried and confesses to his parents that he wants to marry Babli. They meet Babli's parents with a proposal. Babli's parents are very happy as they know Kukku very well.
Babli sees an opportunity in this situation. She lies to Kukku that she will marry him provided she is allowed to work for a year. As luck would have it, Cuckoo works in Delhi's Tally Gully Club, and the management there is looking for female bouncers to deal with unruly female customers.
He asks Babli to apply and convinces his parents to do the same. Babli clears the selection process and gets the job. She also meets Viraj and further falls in love with him. Viraj invites her to his birthday party. At the party, Babli gets drunk and confesses her love to Viraj. Viraj bluntly turns down her offer and makes it clear that she does not live up to his standards. What happens next will have to watch the entire film.
Amit Joshi, Aradhana Sah, and Madhur Bhandarkar's stories are fine. The bouncer element gives a new touch to the story. amit Joshi, Aradhana Sah, and madhur bhandarkar have good screenplays. The writing is shaky in the early parts but gets better later. Some of the scenes are well thought-out and maintain interest. amit Joshi and Aradhana Sah's dialogues (additional dialogues by sumit Ghildiyal) are mixed. While some of the one-liners are witty and generate laughter, some of the dialogues fail to impress.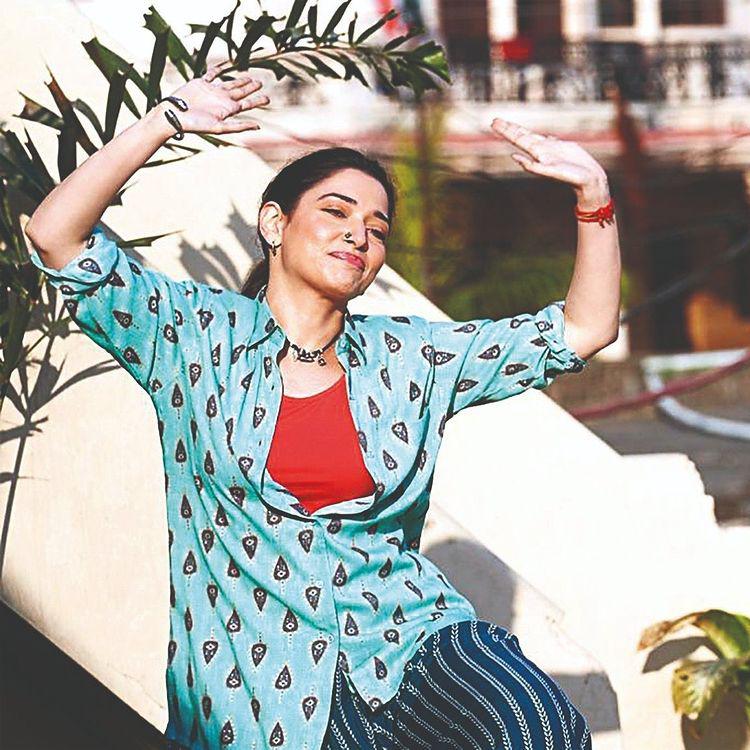 Tamannaah Bhatia has given a splendid performance. She has done in this film what she has not done before in her films. The way she fits into her character while capturing the language style is worthy. And most importantly, suits the role of a bouncer. saurabh shukla is dependable as always. Sahil Vaid is commendable and gives competent support. abhishek Bajaj looks decent and leaves a huge impression on her performance.
Sabyasachi Chakraborty (Sourav Dutta) has a pivotal role and he does well. upasana Singh (Dolly Chaddha) is great as a rude customer. Khabir Mehta (Babli's brother Golu) is ruined and disappears after a while. ashwini Kalsekar (Bobby Didi) rocks a cameo. supriya Shukla, yamini Das, Sanand Verma (Jaggi), Rajesh Khera (Inspector amarnath Singh), and others are good in their respective roles.
The songs are well woven into the story but are not of the chartbuster variety. 'Mad Banke' and 'Babli Shor Machare' are rocking. 'Le sajna' is fine while 'move in the mind' is sentimental. Anurag Saikia's background score matches the pace of the film.
Human Dhamija's cinematography is neat. The locations of chandigarh are smartly presented as Delhi. vikram Dahiya's action is raw and not bloody at all. priya Suhas's production design is realistic and eye-catching. sheetal Iqbal Sharma's costume is authentic. The editing by manish Pradhan is sharp. Overall, Babli Bouncer is a movie worth watching for its message, funny moments, and tamannaah Bhatia's stellar performance.
మరింత సమాచారం తెలుసుకోండి: