SRK's Jawan crossed 1000 crores..! Salary details..!

Shah Rukh Khan's starring film Jawan has set a record of Rs 1,000 crore at the box office. atlee is the successful director of the 4 blockbuster hit commercial film in Kollywood. Actor Shah Rukh Khan played the hero of the film and produced the film through his red Chillies Company. The film, which came to the screens on september 7, has received a good reception and has grossed over Rs 1,000 crore at the box office. In this case, let's look at the salary of celebrities to act in the film. Although Jawan is the first film to be directed by atlee in bollywood, Shah Rukh Khan has paid his salary for the film. atlee has been paid a salary of Rs 30 crore for the film. Following the success of the film, he is said to have raised his salary to Rs 50 crore.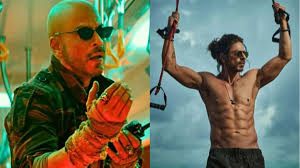 Nayanthara, who is a Lady superstar in the South indian film industry, has made her debut as a heroine in bollywood through Jawan. Shah Rukh has been paid Rs 10 crore for Jawan for Nayanthara, who has bought a Rs 5 crore salary for a film in Kollywood. deepika Padukone, who is a leading actress in bollywood, also starred in a main role in Jawan. Though deepika Padukone, who had performed in the action scenes, was a small role, she was paid a salary of Rs 20 crore.
Actor vijay sethupathi has given an entry as a villain in bollywood through Jawan. It is said that he has been paid a salary of Rs 21 crore to play the villain. After the success of Jawan, vijay sethupathi is gathering in Bollywood. priyamani has acted in films like Paruthi Veeran, Malakkottai, and Nilakkottai and played the lead role in Jawan. In addition, Priyamani, who was accompanied by Shah Rukh Khan, has been paid a salary of Rs 2 crore. comedian Yogibabu also starred with Shah Rukh Khan in Jawan. He is also the actor who has earned a salary in the film. He has been paid only Rs 35 lakh. Yogibabu also played with Shah Rukh Khan in chennai Express before Javan.
మరింత సమాచారం తెలుసుకోండి: