When was the first time the Narco test conducted?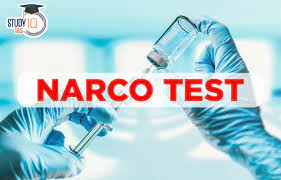 The first narco test in india was done in the 2002 Godhra incident. In this murder case, a narco test was done on the accused Kasim Abdul Sattar, Bilal Haji, Abdul Razzaq, Anwar Mohammad and Irfan Siraj.
In 2006, in the Nithari case, the cbi conducted a narco test on the accused Maninder Koli. In this case, the cbi got a lot of lead from the narco test. Surendra Koli, the second accused in this case, has been sentenced to death 14 times by the ghaziabad cbi court.
Abdul Kalim and Imran Khan, accused in two bomb blasts in hyderabad in 2007, were also subjected to a narco test. In these blasts, 42 people were killed and more than 50 people were injured. During this, the accused made many big revelations. Later, the court sentenced both convicts to life imprisonment.
 In the 2008 Aarushi Talwar murder case in Noida, a narco test was conducted on Krishna, the assistant of Aarushi's father Rajesh Talwar. After this, the whole angle of this case changed. The police came to know in the investigation that both Aarushi and the servant Hemraj were murdered by Rajesh Talwar and his wife Nupur Talwar. On the basis of this, the court sentenced the couple to life imprisonment.
Ajmal Kasab, who carried out the 26/11 terrorist attack in Mumbai, also underwent a narco test. During this, Ajmal disclosed that he is a resident of pakistan and from there he was given training in the attack. Ajmal was sentenced to death.
Who conducts the narco test?
The narco test is conducted by a team consisting of forensic experts, investigating officers, doctors and psychologists. During this, questions are asked to the person thinking in a lethargic state. To which he gives the correct answer. After giving the truth drug, the team of experts first tries to know whether the injection is working properly or not. For this, first, easy questions are asked to that person, like what is his name, his, family etc. After this, he is asked about his business. From this, it is known whether he is telling the truth or lying. Then he is asked questions related to that incident.
మరింత సమాచారం తెలుసుకోండి: