The telugu audience is familiar with Mrunal Thakur from her performance in "Sita Ramam," and she has been able to draw in viewers with her portrayal of a down-to-earth woman on film. Off-screen, however, Mrunal's fashion sense and online demeanor reveal an entirely another aspect of her personality. She is a great fashion icon who emanates elegance. 
Mrunal captivates in her most recent social media posts with her gorgeous dress, which highlights her curves to perfection. She exudes sex and glamour while sporting a gorgeous black outfit. Mrunal has a knack for captivating the audience with her dazzling show of charm. The actress isn't afraid to show off her attractive figure in the most alluring way possible, boldly displaying it. All who see her photographs are enthralled by the captivating charm they radiate.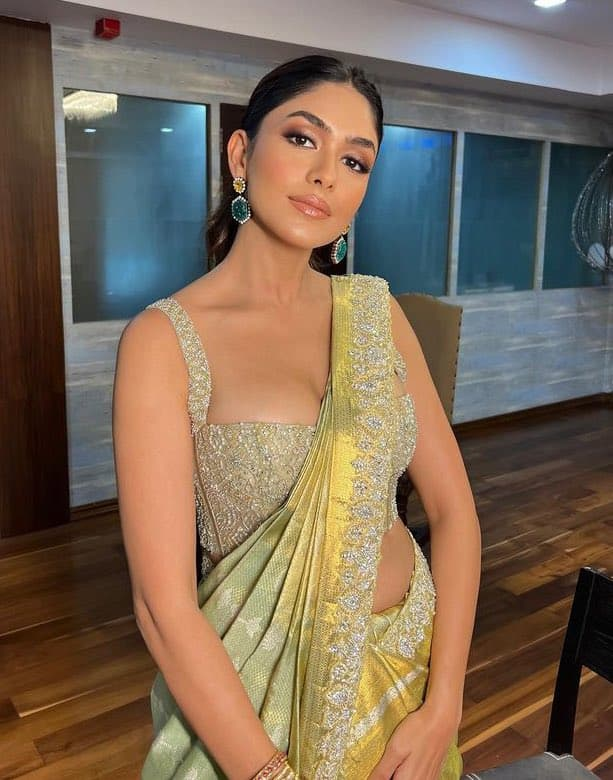 Bollywood celebs have been in the forefront of setting the fashion game when it comes to airport looks, which have grown to be a key trend in the world of fashion. bollywood celebrities now use airports as runways where they can show off their sense of style and effortlessly elegant attire. Mrunal Thakur, a very attractive and brilliant actor, has been making headlines with her flawless airport style. Mrunal is well known for her easy elegance and flair, and she often grabs attention with her outfit selections at airports.
మరింత సమాచారం తెలుసుకోండి: