Selfishness..! Shubman played for his own achievements.?

Australia's star player Glenn Maxwell for some years, indian players are selfish. He would have criticized that he would start playing for his own achievements if he went to 100 runs. Although those criticisms are a blatant fact, they became controversial. Thus indian fans have criticized Maxwell.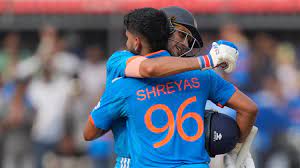 India's shreyas iyer scored 89 off 70 balls and Shubman scored 79 off 64 balls. After that, shreyas iyer and Subman Gill did not even hit a boundary for the next 5 overs. Both have started adding runs as a single. Not a single boundary was hit exactly 30 balls. Only 20 runs were added to those 30 balls.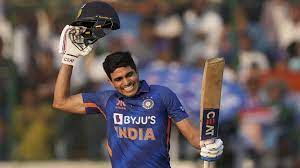 The two-star players of the indian team have added each run in the middle overs without scoring the boundaries. The two players playing for their selfish own achievements, rather than progressing the team in a match against the strong team, have caused anger among the fans. Fans are lamenting that they are batting for such achievements even though they are on the world cup team. Due to this, fans have expressed rishabh Pant's return to the indian team. It is worth noting that he was fighting till the end when he was in his 99.
మరింత సమాచారం తెలుసుకోండి: