Anushka Shetty is not in the mood to listen to stories..!?

Tollywood star heroine anushka shetty has cut down on films after the Baahubali series. After Baahubali 2, till now she came in front of the audience only with the movie Tishitam. This movie is a disaster. Currently, anushka is playing the lead role in UV Creations' Mr. and Mrs. Shetty movie directed by Mahesh. naveen polishetty is acting opposite anushka in this movie. This movie is getting ready for release. anushka who is 40+ has completely left commercial films aside. Also focusing more on female-centric stories. But now she is not interested in doing that either. Many directors are approaching anushka with female-centric stories.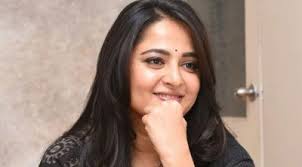 It is said that she is not showing much interest in trying to narrate stories. anushka is planning to take a long break after the release of Mr. and Mrs. Shetty. At home, they are also watching marriages and there is a rumor that she is not focusing on movies at the moment. Mr. and Mrs. Shetty's movie is also coming from Prabhas' home banner UV, so there is talk that the movie has been committed. It remains to be seen whether anushka will completely leave films or give a gap for a few years and do female-centric stories. For some time now, the campaign that anushka is getting ready to get married has been running widely on social media. There were rumors that prabhas will marry anushka after the Baahubali series.
But prabhas and anushka denied that there was no truth in them. Later she was seen visiting many temples and it was spread that she was doing pooja for marriage. Currently, there is talk that anushka is going to marry a businessman from Bangalore. It is for this reason that she wants to take a break from films which is being discussed on social media.

మరింత సమాచారం తెలుసుకోండి: