Samantha is in 'love' with that director..!?

Almost a decade after samantha entered the industry, she is still receiving offers. It is impressive not only in movies but also in web series. Was impressed with Family Man in the past. She showed her acting brilliance in negative shades in the role of Raji in the movie. With this series, samantha came close to the hindi audience.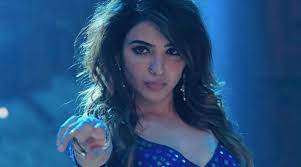 Now again acting in Citadel indian version. samantha will play the role played by priyanka chopra in the original version. The shooting of this web series is currently going on in Siberia. samantha is there now. samantha, who is always active on social media, recently shared some photos on her Instagram. She captioned it as Mood and put a heart symbol next to it. If she had posted her single photo, no one would have suspected anything. But in one photo there is another person next to her. This started the interest in who is that person. But some are doubting why she shared without showing her face. And some are asking who is the person in the third photo in the comments.
Samantha fell in love with that director? Doubts are also being expressed. It will take some time to know the answer to all these.Meanwhile, the shooting of samantha Khushi's film has been completed recently. This movie is directed by siva nirvana and vijay deverakonda is playing the hero. This movie is ready for release soon. Previously, samantha acted in majili directed by Siva Nirvana. The movie became a blockbuster hit. She is taking on hollywood projects as well and is advancing in her career.
మరింత సమాచారం తెలుసుకోండి: