Bollywood actress refused to act with Dhanush..!?

 Captain Miller, which is being produced by actor dhanush, is currently nearing its final stage. Directed by Arun Matheswaran, the film is about to wrap up soon. After the completion of the shooting, the team is planning to finish the background work quickly and bring the film to the screens in October. Captain Miller is produced by Sathya Jyoti Films. After Captain Miller, dhanush will focus on his 50th film next. The film has been tentatively titled T50. dhanush is also going to direct the film, which is being produced by sun Pictures on a grand scale. It is said that the film is being made based in North chennai and it is likely to be the second part of Puduppettai.
On the other hand, information about the actors and actresses who are going to act in the film has been leaked. In that respect, it is said that vishnu Vishal, SJ Surya, and sandeep Kishan are going to play the lead roles in the film. Also, according to reports, actress trisha is going to act opposite dhanush in the film.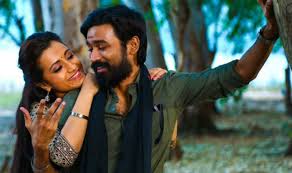 With this, dhanush and trisha are going to form an alliance for the second time after Kodhi.Trisha was not the first dhanush wanted to cast as the heroine in the film. Before him, dhanush wanted actor kangana ranaut to act opposite him. But kangana refused to act as she was busy in other films. dhanush committed trisha only after that. It is to be noted that actress kangana is currently acting opposite lawrence -Latest Updates, Photos, Videos are a click away, CLICK NOW'>raghava lawrence in the tamil film chandramukhi 2.
మరింత సమాచారం తెలుసుకోండి: