Urfi Javed got engaged secretly! Photo with partner holding hands in front of Pandit goes viral
Uorfi Javed Engagement: Urfi Javed has got engaged in the temple, and now the photos of her and her future husband are going viral. Urfi Javed Engaged: When it comes to the girl who creates a stir with her outlandish clothes, Urfi Javed's name comes up, but at the moment Urfi is in the news not because of her clothes or fashion, but because of something which anyone will be surprised to hear. So let us know what Urfi Javed is doing…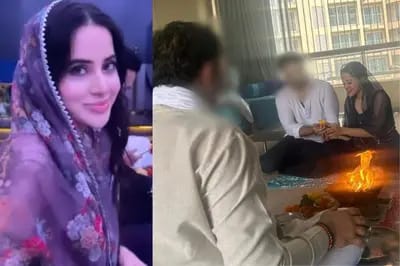 Urfi Javed got engaged secretly? (Urfi Javed Sagai)
Urfi Javed has got engaged. Some pictures of the actress have surfaced on social media, which have now become a topic of discussion. In these photos, Urfi is seen sitting in puja with someone wearing a salwar suit. Havan Kund is burning in front of Pandit ji and Urfi is doing puja holding hands with her partner. The boy's face is hidden in the photo but Urfi is seen making him wear a ring.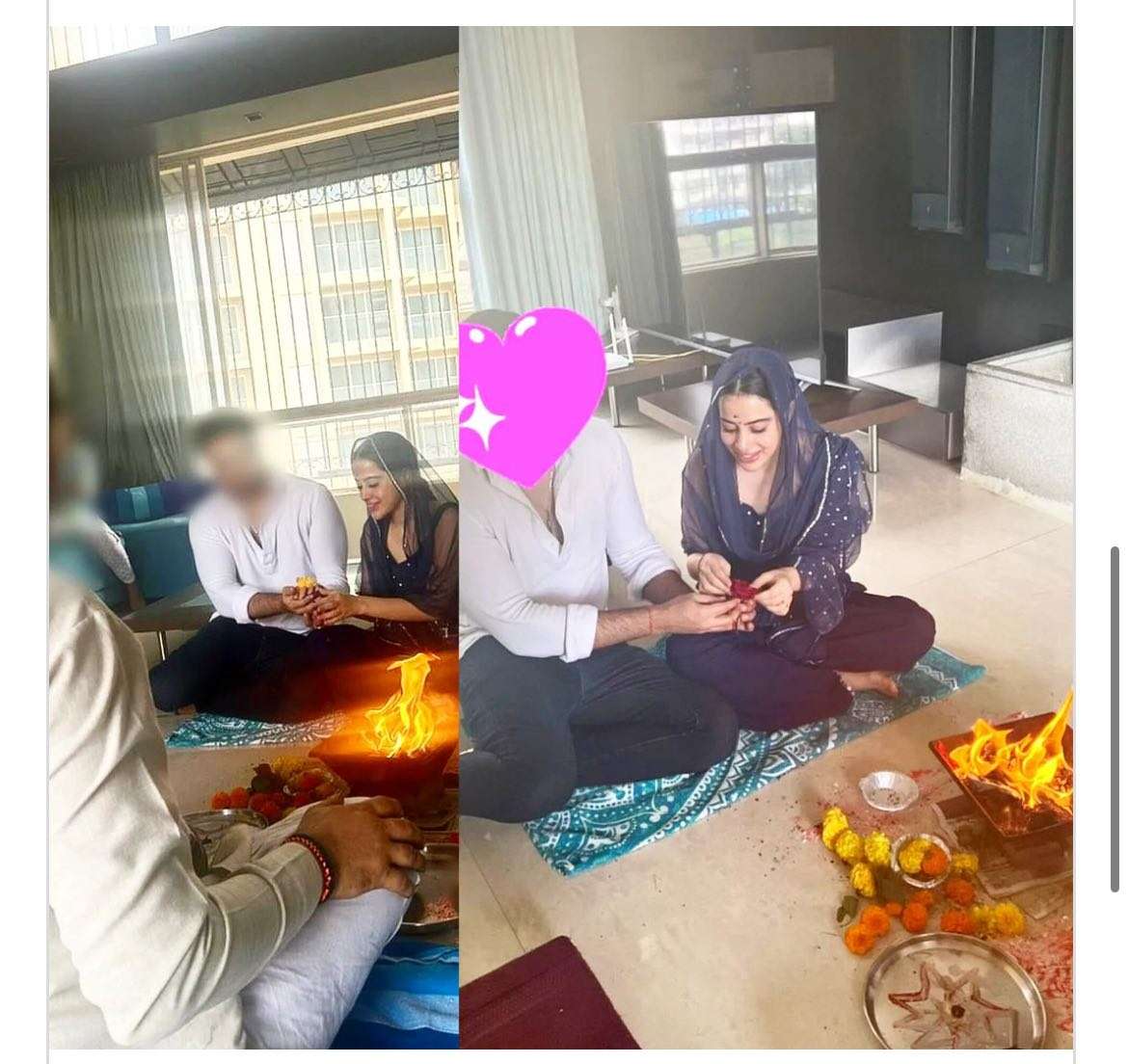 The boy is Hindu, and got engaged according to Hindu customs… (Urfi Javed Engagement)
Urfi is seen in a black suit and has a dupatta on her forehead. One thing is clear from these viral pictures this engagement took place as per Hindu customs. There has been an uproar on social media after these pictures surfaced. people are continuously commenting on this photo. One user wrote in the comment that 'It seems he is a Hindu boy..' and many people expressed their happiness on this. This picture of Urfi is going viral on social media.
మరింత సమాచారం తెలుసుకోండి: