Housing co-founder rahul Yadav, who distributed his 200 crores to the employees, know about him
Here we are going to tell you about rahul Yadav, the co-founder of 'Housing.com', who after being fired from his own company, distributed his shares worth Rs 200 crore to the employees.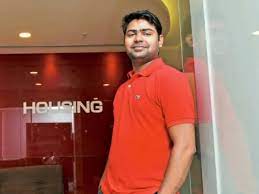 Housing.com co-founder rahul Yadav is a well-known name in the world of indian startups, who is in news for distributing his Rs 200 crore shares to company employees with the title of 'Bad Boy of indian Startups'. Were staying However, very little is known about his life, which is no less than a film story.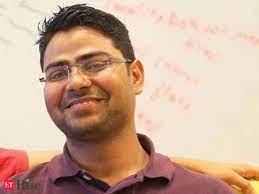 Birth and education of Housing.com co-founder rahul YadavFamous Entrepreneur rahul Yadav was born in 1989 in Khairtal, rajasthan in a middle class family. In 2007, he joined the prestigious indian Institute of technology bombay (IIT Bombay) specializing in metallurgy. During this, rahul remained active in the student union as a representative and secretary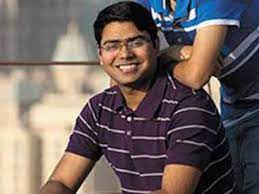 Rahul Yadav's Entrepreneurship journey with 'Exambaba.com'Rahul Yadav's entrepreneurial journey began with the creation of 'Exambaba.com', an online question bank for old exam papers. This website became a huge hit among the students. However, IIT bombay was not very impressed with it. He also requested them to shut down the website several times.

Rahul Yadav is IIT dropout
However, what happened next still remains a mystery, but rahul decided to drop out of college despite being in his final year. What he learned while building 'Exambaba.com' helped him grow. This gave rahul the knowledge of programming, which inspired him to design several google applications

Why rahul Yadav founded Housing.com?
It was 2012, when rahul Yadav and eleven of his classmates faced difficulties to survive in Mumbai. The youth were finding it difficult to find a house according to their choice and budget. So rahul and his friends founded 'Housing.com' to solve this problem. In such a short span of time, it has become one of the biggest websites in the real estate sector.

It was in 2012, when rahul Yadav's startup 'Housing.com' got recognized as one of the most promising tech startups in India. It raised funds from major investors including 'SoftBank'. Not only this, 'Housing.com' has also partnered with 'Tata Housing' and 'Tata Value Homes'. As a result, the company made an impressive mark by selling real estate worth around $8 million within its first week, as reported by 'Forbes India'. This early success shows the potential and impact of 'Housing.com' in the real estate industry.



When rahul Yadav was fired from Housing.com
It was in june 2015, when rahul Yadav, co-founder of Housing.com, was fired from his own organisation. This announcement came as a surprise to all and it was indeed a blow to all those who called him the next 'Steve Jobs' of India. However, when the media and sources searched to find out the reason behind such a big move, the truth came out quite embarrassing.



In fact, reports in 2015 revealed that rahul Yadav's behavior with other co-founders, investors and the media was quite rude and disrespectful. The report also pointed out that rahul had received several warnings for his behavior, but he continued to be disrespectful to his team, which is why rahul was fired from the same company he founded with his friends. created.

Rahul Yadav distributed his 200 crore shares to the employees after leaving the company
During his time as the CEO of 'Housing.com', rahul Yadav came into limelight after sending an objectionable design letter. However, he soon surprised everyone by apologizing, but after he was fired by Housing.com's board, he unexpectedly announced that he had distributed all his personal shares to 2,251 employees of the company, Whose cost at that time was 150 to 200 crores.

When rahul Yadav considered himself 'Imature' for the 'Housing.com' controversy
In 2019, in an interview with 'Forbes India', rahul Yadav had admitted that he was quite 'immature' and had become quite self-centred during his time at 'Housing.com'. When asked what he learned from what happened between him and Housing.com in the past, he acknowledged that he understands that you can't be disrespectful to your company's investors.

He had said, "I was very young at that time and it was immature behaviour. I think it was okay at that age. I was a leader in college (IIT-Bombay) and then co-founded Housing.com. Even if I was wrong, no one was questioning me. In this way, leaders get a bit confused and take wrong decisions with confidence, but now I will not do such a thing. If I set, then I I will make a company out of it and I will not get into conflict with the investors."

Who is rahul Yadav's investment banker-wife Karishma Khokhar?
Rahul Yadav got engaged to Karishma Khokhar on 12 march 2016 in a private ceremony held in New Delhi. Their engagement was attended by their close friends and family members. His wife Karishma Khokar is an investment banker, an engineering graduate from delhi Technological university and an MBA in finance from Institute of Management technology, Ghaziabad. Though, the exact date of their marriage is not known, but it is certain that their engagement marked the beginning of a new chapter in their lives.

మరింత సమాచారం తెలుసుకోండి: