Third person arrested in Aishwarya's theft case..!?

Aishwarya Rajinikanth, daughter of Superstar Rajinikanth, has lodged a complaint at Thenampet police station about the theft of 60 pown of jewelry from her jewelry locker last month. The news released a few days ago created a sensation among the film industry and fans. In the complaint filed by aishwarya Rajinikanth regarding this incident, she stated that she has not opened her jewelry locker for the past three years as she wears very large gold and diamond jewelry only for very important family specials. Also in this locker was gold and diamond jewelry that Superstar Rajinikanth had given his daughter for her wedding, but also some gold jewelry gifted to aishwarya Rajinikanth by her friends. So it is said that she himself did not know the exact amount of jewelry until now.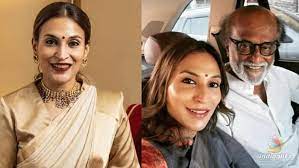 Similarly, aishwarya Rajinikanth had said that three of her servants are suspected in this theft incident. The reason is that only three of them know where the key to her jewelry locker is, and the jewelry was stolen by putting the key in her jewelry locker without breaking it and then keeping it in the same place where the key is, so the police confirmed that this must have been done by someone very close to aishwarya Rajinikanth. After starting an investigation with the servants, it was found that Ishwari, who had been working at aishwarya Rajinikanth's house for many years, and a driver named Venkatesan were involved in this jewelry theft incident. It was also revealed that Ishwari took a loan of around one crore rupees and bought a house with the money she stole from her jewels.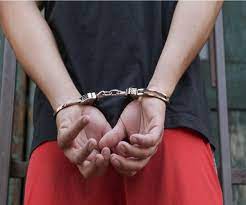 Later, the police arrested Iswari (46) and his accomplice Venkatesan (44). So far, 100 pown of gold jewelry, 30 grams of diamond jewelry, and 4 kg of silver items have been purchased from them. While aishwarya Rajinikanth had said that only 60 pown of jewelry were lost, 100 pown of jewelry was recovered causing a stir. Apart from that, the police have now arrested a third person. It is to be noted that Thanampet police have arrested Vinalak shankar Nawali from Mylapore for buying such stolen jewelry.
మరింత సమాచారం తెలుసుకోండి: