These 2 sacred idols are guarding Tirupathi temple wealth..!?

Most of the people believe that if the richest god in the world is tirupati Yezhumalayan, he has a specialty. He will give back to us and this is why many companies and small businesses have a custom of donating a certain portion of their annual profit to tirupati Ezhumalaiyan temple. There are so many stories surrounding Tirupati's Ezhumalaiyan gods, that's why people not only flock to tirupati every day but also pour money as offerings.

Do you know how much gold, diamonds, and money the tirumala tirupati Devasthanam, which manages the tirupati Ezhumalaiyan temple temple, has? The tirumala tirupati Devasthanam known as ttd has an astonishing treasury of 1.2 tonnes of gold ornaments, 10 tonnes of silver, and Rs 17,000 crore in cash, 11,255.66 kg of gold, which are used to adorn the tirupati Seven Hills. Similarly, according to a recent report published by ttd, while holding a staggering wealth of gold, silver, cash, 6,000 acres of forest land, and temple land across India, it also owns immovable properties.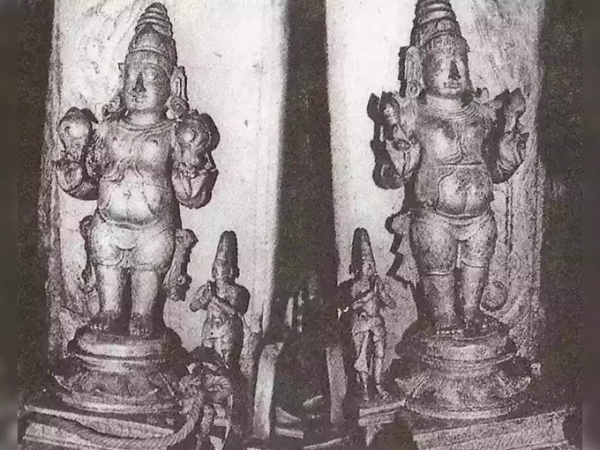 The tirumala tirupati Devasthanam keeps most of its assets safe in bank deposits and lockers. Also, ttd has built temples in many places so that the blessings of tirupati Ezhumalaiyan can be available to people all over India. It is noteworthy that recently a new temple was opened at Kedarnath. Safeguarding the property of tirupati Ezhumalaiyan temple Although the banks and security officers are the guardians of the Ezhumalaiyan. According to Agama rules, it is the two guardian deities Shanka Nithi and Padma Nithi at the temple gate. The idols of Shankha Nithi and Padma Nithi are in front of the temple from the time the tirupati Ezhumalaiyan temple was built. Even today it is customary to perform many pujas and respects to these two deities in TTD.
మరింత సమాచారం తెలుసుకోండి: