Manoj Bajpayee's wife Shabana says- 'Your career should have ended', explained the reason
Recently, actor manoj bajpayee in an interview revealed what his wife Shabana Raza tells him about his career. Let us tell you.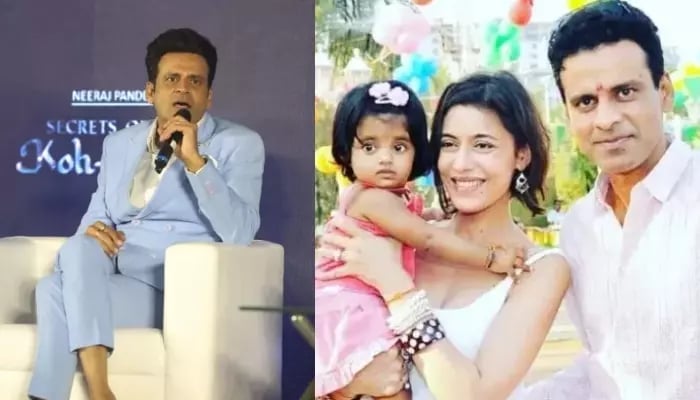 Bollywood's multi-talented actor manoj bajpayee has made a mark in the hindi film industry with his brilliant performances for almost three decades. He has given many hits in his acting career, but did you know that his wife and former actress Shabana Raza think about how he managed to stay in the industry for so long despite troubling many people? Recently, the actor himself has revealed this. When Manoj Bajpayee's wife said this after the end of the actor's career. In a conversation with Mashable, Manoj said, "She (Shabana) said it is miraculous that you are still in the industry. When I asked her why she was saying that, Shabana said, 'You have done so much. Have offended people that your career should have been over by now? people are not used to hearing no and I have said no many times." 
He further added, "I have fought a lot to get a fair chance here and I have to admit that I have been aggressive as well, but I could not see any other way. She (Shabana) said that 'your film at the box office' But you get paid as you perform.', but I said I've been here for so many years, done credible work, so I deserve more." manoj bajpayee talks about being protective of his family. During the same conversation, Manoj also talked to 'Duniya Ki Limelight' about being over-possessive towards his family members and how they sometimes used to disapprove when it went too far. He also said that he does not spy on his loved ones but monitors whether they are safe or not. In his words, "I am overprotective, even get scolded. Today's women, be it, my wife or my daughter, don't want you to be extra protective of them and anywhere, they are right. Such over-protectiveness can lead to suffocation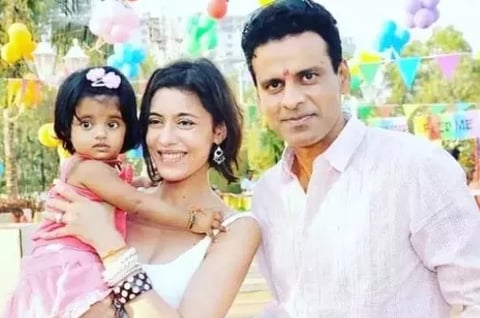 Manoj Bajpayee's love story
Earlier, in his conversation with 'Humans of Bombay', Manoj had admitted that he is not a romantic person at all, but his love with Neha was 'love at first sight' for him. Talking about his love story, the actor had told that he met Shabana (Neha) at Hansal Mehta's party. Manoj said, "I was completely mesmerized. Not only on her beauty but also because she was at such a big party with oiled hair, not caring what other people would say to her. Taking his point forward, the actor had said, "Actually I was impressed by her real personality more than her beauty." After dating each other for some time, the couple got married in the year 2006. Was. Now the couple is parents to a daughter.
As of now, Manoj is in a good phase in both his professional and personal life these days. So we also wish them a happy life.
మరింత సమాచారం తెలుసుకోండి: