This is it. After years and years of rumors and conjecture, apple finally confirmed the existence of the Vision Pro today. It is the company's first VR/AR headset, but of course, this being apple, it isn't being referred to as such; instead, it is being promoted as the first-ever "spatial computer". Additionally, it is using a brand-new operating system called visionOS.

Apple claims that the headset's "display system" has two tiny OLED panels that are "each the size of a postage stamp" and have a combined 23 million pixels, which is "more than a 4K tv for each eye". To provide "incredible sharpness and clarity" for "jaw-dropping experiences" with wide color and strong dynamic range, there are also bespoke catadioptric lenses in there. Zeiss Optical Inserts will be available for those who require vision correction, ensuring visual integrity and accurate eye tracking.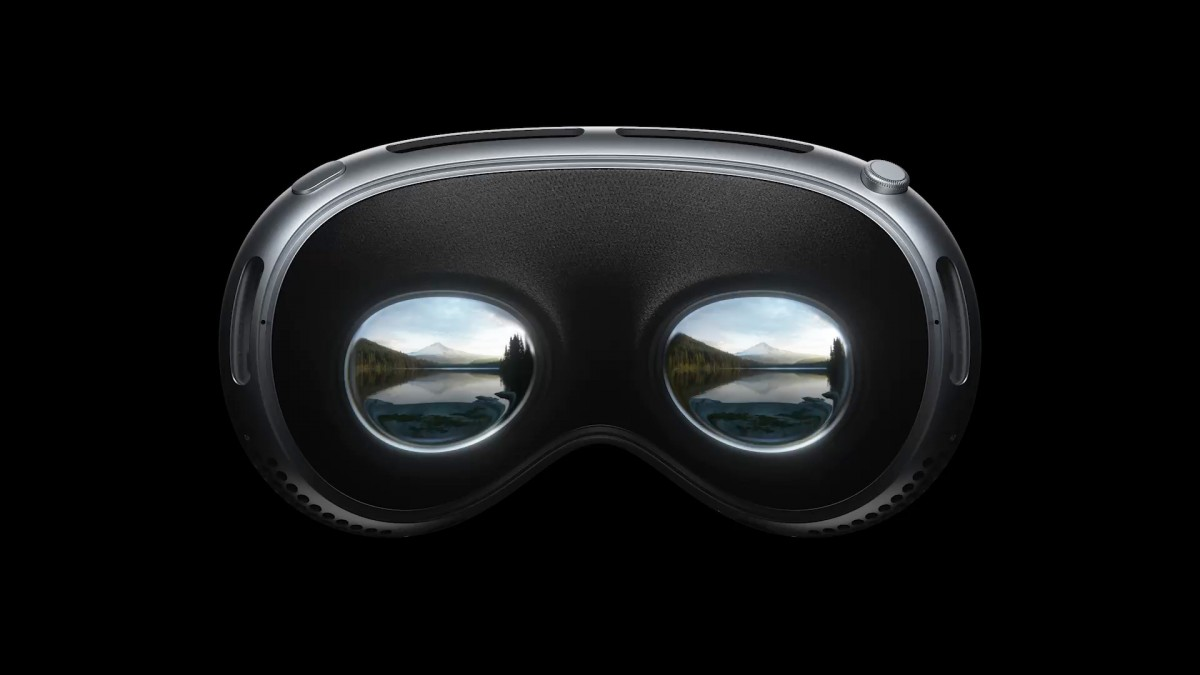 With the help of a brand-new R1 processor, which handles information from 12 cameras, five sensors, and six microphones to guarantee that content always displays in front of your eyes, the Vision Pro is powered by a customised dual-core version of Apple's M2 chipset. Within 12ms, or eight times quicker than the blink of an eye, the R1 transmits fresh pictures to the screens.

The headset may be used all day when plugged in or for two hours on an external, "high-performance" bespoke portable battery pack. Through a new technology called Optic ID, a secure authentication method for analysing your iris, you open Vision Pro with your retina.
There are no hardware controls of any kind; instead, the visionOS UI is controlled by your hands, eyes, and voice. Apps may be browsed through by merely looking at them, selecting with a tap, scrolling with a wrist flick, or speaking commands.

When someone approaches you while you are wearing the headset, Apple's EyeSight feature makes the gadget appear transparent so that both of you can see the person's eyes. EyeSight provides visual clues to others that you are "busy" whether you are fully absorbed in a setting or utilizing an app.

Thousands of iphone and iPad apps are now available in the new visionOS App Store, and these apps will all be compatible with the new input mechanism for the Vision Pro. With the headset, you can make FaceTime calls with everyone on the call displayed in life-size tiles. Spatial audio is also included, so everyone on the call sounds like they are speaking from where they are.
A "Persona"—a wallet PLATFORM' target='_blank' title='digital-Latest Updates, Photos, Videos are a click away, CLICK NOW'>digital depiction of the person wearing the Vision Pro during a call—is shown, mirroring facial and hand motions in real time and being developed by apple using its most sophisticated machine learning capabilities. Together, you may see a movie, look at images, or work on a presentation.

The 3D interface of visionOS enables apps to coexist at any scale. Additionally, Magic Keyboard and Magic Trackpad are supported, allowing you to set up a workspace and wirelessly connect your Mac to the Vision Pro, "creating an enormous, private, and portable 4K display with incredibly crisp text."
With a screen that "feels 100 feet wide" and a cutting-edge Spatial audio system, the Vision Pro can transform any area into a home theatre. Additionally, you may play more than 100 apple Arcade games with rich audio and compatibility for well-known gaming controllers on a screen of your choosing.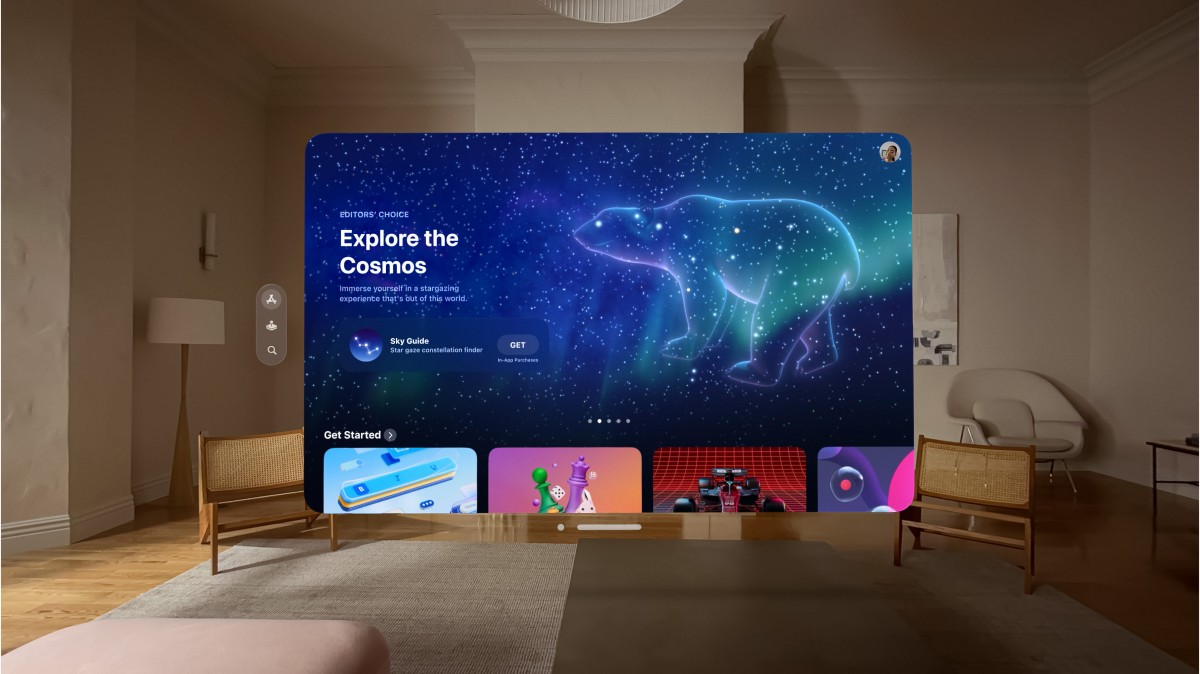 You may adjust how engaged or present you are by turning the headset's wallet PLATFORM' target='_blank' title='digital-Latest Updates, Photos, Videos are a click away, CLICK NOW'>digital Crown. With the help of Spatial audio, the Vision Pro's first 3D camera allows you record, revisit, and fully immerse yourself in your favourite moments. In iCloud, you can access your full picture library and see all of your images and movies in life-size. Additionally, panoramas taken with iPhones enlarge and wrap around you, giving you the impression that you are standing exactly where the photo was taken.

With a modular design allowing for a customised fit, the apple Vision Pro's glass "flows" flawlessly into a unique aluminium alloy frame that curls around your face. The Light Seal is made of soft fabric and comes in a variety of sizes and shapes. It flexes to suit your face perfectly, and the adjustable straps keep the music near to your ears. The Head Band is fastened with a straightforward mechanism that makes switching to a different size or style simple. The standard one has a single piece of 3D knit fabric for elasticity, breathability, and cushioning.











మరింత సమాచారం తెలుసుకోండి: