South indian star heroine tamannaah continued her long career as an actress. Star continues as a heroine for 20 years. She is still one of the top stars. She is currently acting as the heroine in Bhola Shankar's telugu movie. Jailer will also act opposite tamil superstar Rajinikanth. On the other hand, it is known that this beauty is also acting in web series.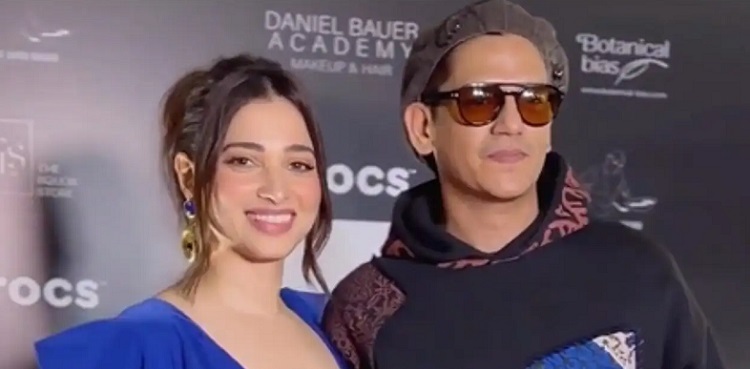 She has already made a wallet PLATFORM' target='_blank' title='digital-Latest Updates, Photos, Videos are a click away, CLICK NOW'>digital entry and acted in two web series. Meanwhile, there is a rumor that tamannaah bhatia is on a date with bollywood actor Vijay Varma. tamannaah is regularly spotted at bollywood night parties with Vijay Varma. And wherever he goes, he goes with him. It is in this context that tamannaah Peekallothu is in love with Vijay Varma.
However, both of them have not given clarity on this till now. Meanwhile, on the occasion of Valentine's Day, vijay varma posted a hand and expressed his love. After seeing that hand, everyone was fixed that it was Tamannaah. Meanwhile, both of them are acting together in the hindi web series lust stories 2. In this web series, tamannaah is promoting deep intimate scenes with vijay varma as lip-lock scenes.
Tamanna hasn't acted in intimate kiss scenes even in movies so far in her career. But for the first time in the web series, it is heard in Btown that she only said to perform boldly. There are rumors that she only told him to do intimate scenes with her boyfriend. And it must be said that there is no chance of knowing the truth of this until the teaser of the lust stories 2 web series is released by Tamannaah.
మరింత సమాచారం తెలుసుకోండి: