Last Few Seconds: What Caused the odisha Tragedy?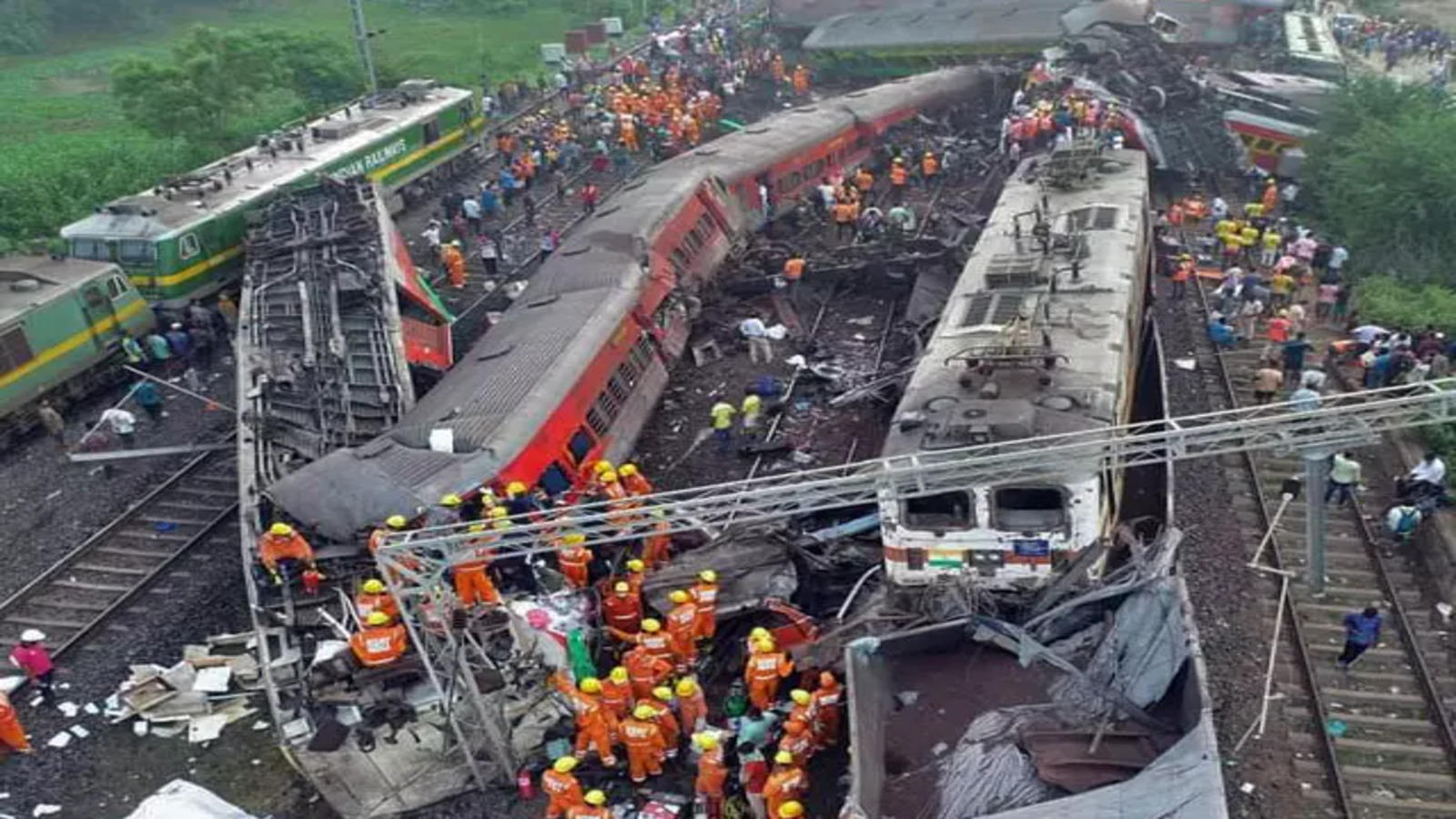 More details are emerging about the series of incidents that resulted in the deaths of more than 260 people in a three-train disaster in Odisha's Balasore district, according to government sources. The Coromandel Express, which was headed for Chennai, is thought to have been the first train to derrail and collide with a halted good train. The last four coaches of the Bengaluru-Howrah Superfast Yesvantpur Express, which was travelling on a parallel track, were then struck by some of its wrecked coaches. In truth, the Yesvantpur Express would have only barely avoided the collision with a few more seconds.
Around 7 pm, the horrifying collision was recorded close to the Bahanaga Bazar station in the Balasore district, which is around 170 miles north of bhubaneswar and 250 km south of Kolkata.
In the wake of the third and deadliest Coromandel Express incident in 20 years, issues like as whether human error or a malfunctioning signalling system caused the accident are being raised. Was the much-heralded Kavach protection system installed on the Coromandel Express? Could the crash have been avoided if it had? What caused the impact to be so disastrous?
The Coromandel Express was supposed to pass through when the 'up line' signal turned green, according to the South Eastern Railways' initial investigation. However, due to an alleged 'failure' of the Route Relay Interlocking (RRI) system, the train, which was approaching at the permitted speed of 128 km/h, made a left turn at facing point number 17A, ramming into the rear of the stationary goods train.
మరింత సమాచారం తెలుసుకోండి: