A week ago, india Herald revealed about the affair cooking between Actor Vijay and Keerthy suresh and fans of Vijay abused our editors personally on social media. Now, a leading tamil news channel with proof has exposed their affair and they even aired the news report in detail. We hope the cat will be out of the bag sooner as these things can't be hidden for a while.
The news channel reported that, Vijay is producing a female-centric movie with Keerthy suresh and he finance the movie through his PRO Jagadish. The news channel also reported that Vijay acts as a guardian for Keerthy and she is now living in Vijay's friend Sanjay's house and to verify her bmw car is also parked on the ground floor. To confirm the same, one of Vijay's PR has called the news channel reporter Jefferson and requested him not to showcase the bmw car of Keerthy suresh parked in Vijay's friend Sanjay's house. 
Due to these things, Vijay's wife Sangeetha is upset and is refraining from the actor and the recent events are a proof to it. To confirm everything, one of the Vijay fans tweeted in response that Keerthy is living in Sanjay's house for the past four years and it's not a big deal. 
The news channel has aired the content with all necessary validation and now the gossips are flying even higher. Meanwhile, another YouTube channel tried to divert the issue by claiming Keerthy is in love with a resort owner and it was denied by Keerthy's mother itself.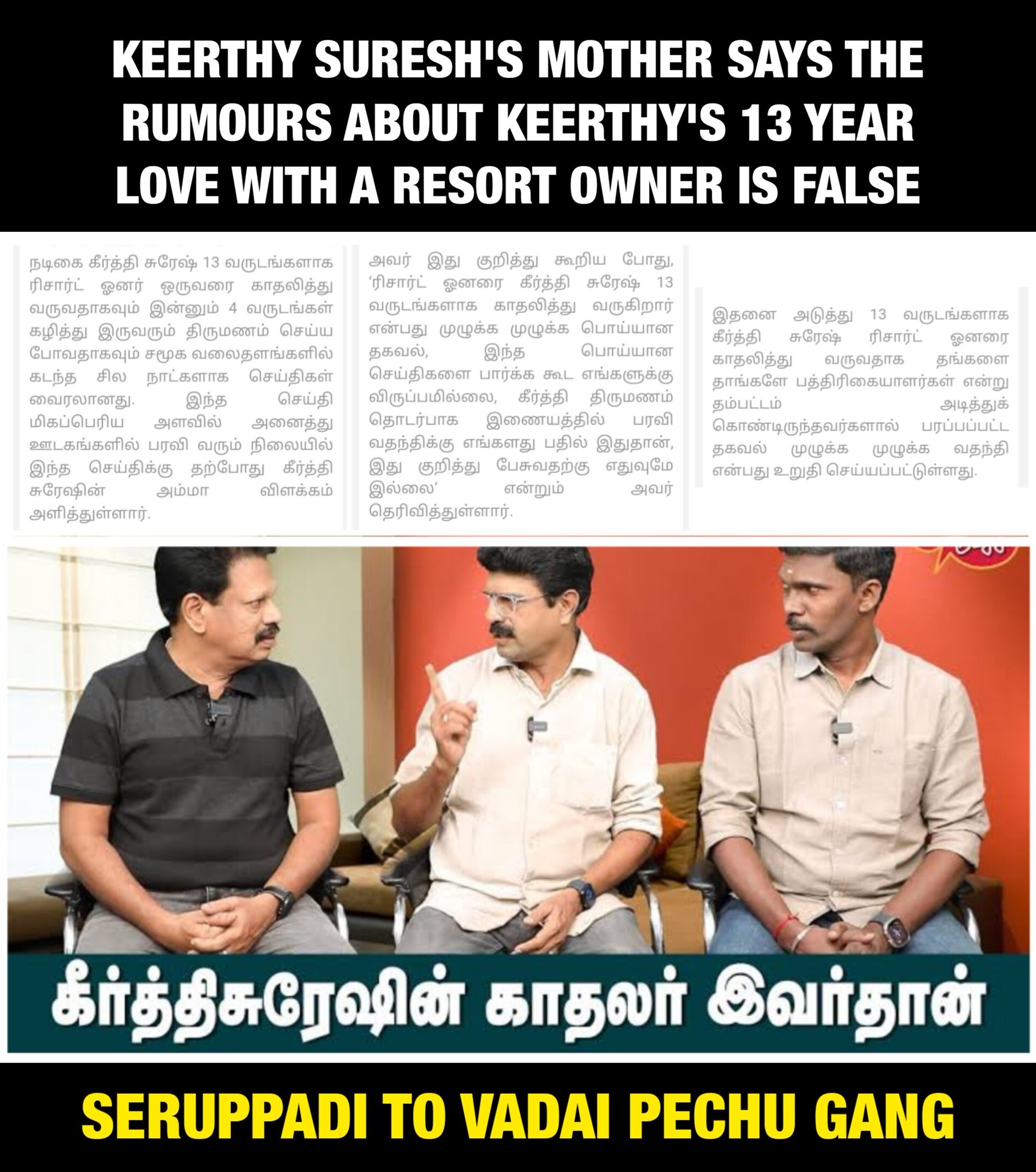 మరింత సమాచారం తెలుసుకోండి: