Irreparable loss to indian cinema...The great artist K.Viswanath..!

Director K. Viswanath, who gave timeless epic works like Sippikul Muthu, and Salangai Oli passed away. Here is a special collection about him. K. Viswanath was one of the most important directors in the indian film industry. He was born on february 19, 1930, in Krishnappa district of Andhra Pradesh. He has a wife named Jayalakshmi, sons named Nagendranath and Rabindranath, and a daughter named Padmavathi. Starting his film career as a sound engineer in a studio, he worked as an assistant to telugu director Subbarao while aspiring to become a director. After that, he worked as an assistant director for many directors like K. balachander and Babu and learned cinema beautifully.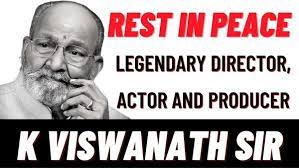 His first film Atma Kauravam was released in 1965. Nageshwara Rao, Kanchana, and others acted in the film. Adapted from the novel Atma Kauravam by Sulochana, one of the prominent writers in Andhra Pradesh, the film directed by Vishwanath won the Nandi Award from the government of Andhra Pradesh. He was called Kalathapasvi K. Viswanath. Kaladhapasvi means one who loves art like penance. He directed India's first cinema. So the Dada Saheb Phalke Award is given to the best performers in indian cinema, K. Vishwanath received that highest award in 2016.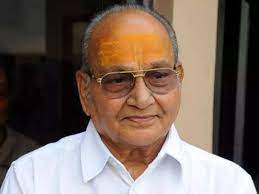 K. Viswanath was honored with the padma shri award in 1992. K. Viswanath is fluent in tamil, telugu, and English. Although he directed more than 50 films, Shankaraparanam and Sagara Sangamam are timeless masterpieces. In 1983 Sagara Sangamam film was made in telugu and directed by K. Viswanath.
Ilayaraja composed the music for the film starring Kamal Haasan. The film won 3 Filmfare Awards, 3 National Awards, and 2 Nandi Awards. Later the film was dubbed into tamil and released as Salangai Oli. The film which was well-received in tamil Nadu also ran for almost a year in many theatres. Salangai Oli was a turning point in Kamal Haasan's career.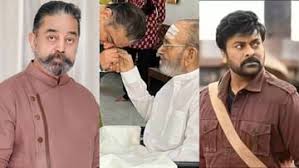 After that, kamal haasan and K. Viswanath traveled together in many films. Another landmark film in indian cinema was the 1985 film swati Muthyam, directed by K. Vishwanath. The film was dubbed and released in tamil as Sippikell Muthu. K. Vishwanath was not only a director but also a multi-faceted personality as a producer and actor in indian cinema. K. Vishwanath has given excellent performances in many tamil films like Gurutipunal, Adjeni, Yardi Nee Mohini, Bhagavathy, and Uttama Villain. Especially the character he played in the film Gurutippunal as an officer who commits suicide due to dishonesty is still talked about even today. K. Viswanath, who was a deep tree with almost a century of experience, passed away yesterday due to ill health. His loss is indeed an irreparable loss to indian cinema as a whole.

మరింత సమాచారం తెలుసుకోండి: