Ready to give 10 seats to Hanuman..!? But Housefull..!?


Director Om Rawat's statement that a seat should be left empty for Hanuman for every scene of Adipurush in the theater has become the talk of the internet. 'Adi Purush' has been shot simultaneously in Hindi, tamil, Telugu, Kannada, and malayalam with actor prabhas Raman playing the role. The film, made in 3D technology, stars saif ali khan as Ravana, kriti sanon as Sita, and many others. Last year, the teaser of the film was released and received severe criticism from the fans. The film's graphics were commented to look like a video game. Due to this, another Rs.100 crore was spent and the graphics work was carried out. Due to this, the film which was supposed to release in january was postponed to June. Meanwhile, the trailer of Adipurush was released the day before yesterday.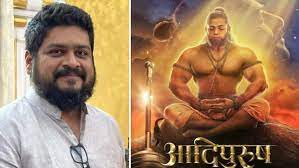 But it is said that the trailer also did not attract the fans in a big way. Because the fans were waiting for this film in a big way. Earlier the trailer launch in tirupati was attended by prabhas, Kriti Sanon, Sunny Singh, and Om Rawat. During the event, director Om Rawat tearfully requested the producers and distributors to leave a blank slot for Hanuman in every show of Adipurush. Meanwhile, Tirupur Subramaniam, President of the theater Owners Association, has commented on Om Rawat's demand in a media outlet.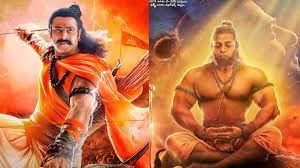 Ready to give 10 seats:
It is unnecessary to give the seat to Hanuman in Adipurush scenes. We don't think it's a big deal. Because every producer has something sentimental about cinema. 40 years ago, films used to run for 100 days to housefuls. Now only 3 days at most are Housefull. So Hanuman does not have one ticket for Adipurush. We are ready to give 10 tickets. This film is not going to be a house-full show in tamil Nadu.

Earlier, there was an incident where a Muruga statue was built for Devar's film 'Theivam' and 'Veppilai Thoranam' was erected in front of the theater for the film Adivelli. Bringing religion into the theater is not for piety. Just to get people to come. He said that they think that this will get free publicity for the film.

మరింత సమాచారం తెలుసుకోండి: