Virat kohli reveals how he suffered depression...
Virat Kohli's bat has not scored a century for almost three years. Although it is wrong to call him out of form, but kohli whose bat did not stop before the century, today he is waiting for a century for three years. However, virat kohli is all set to play in the Asia Cup 2022, which is starting on august 27. Before that, virat kohli has spoken about his spirit and told how he maintains fitness.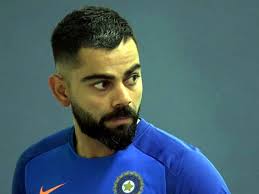 For the last few years, the former india captain has been a bit behind in terms of runs, but one thing that has remained constant is his discussion. Virat, who is over 30 years old, is one of the fittest cricketers in world cricket. In an interview with a media organization, virat kohli spoke very openly and revealed many things. Virat told that he spends time with his family to stay stress free. He also told that traveling is something that helps him a lot to stay stress free.
'Things must adapt with change'
Speaking about his fitness, Virat said, "The first few months were the toughest because that is the time when you need to push yourself. The only thing that keeps going with you is your desire. And how do you adapt those changes to your lifestyle, which is why I try my best to never miss my workouts.
Virat used to feel lonely even in a full room
When asked what do you do to maintain mental health, he said, "There is constant pressure on an athlete, which can affect mental health. Focusing on physical fitness and recovery is the hallmark of a good athlete. I've personally felt so alone when in a room full of people who supported and loved me, I felt alone, and I'm sure it's a feeling that can be associated with many.
మరింత సమాచారం తెలుసుకోండి: