This is how jayalalithaa became the 'Amma' of South india from a charming heroine, six times Chief Minister
Jayalalithaa is a name that needs no introduction. jayalalitha or say 'Amma' just this name is enough. Jayalalithaa's status was such that she was worshiped like a god among the people of Dakshina india and especially in tamil Nadu. She was a superstar in the tamil film industry. The success she got in films was equally successful in politics as well. jayalalithaa, who gave more than 300 movies in her film career, became the chief minister of tamil Nadu six times in her political career and became famous as Amma. He died on 5 december 2016 in a hospital in Chennai. So let us know some special things about actress-turned-politician Jayalalithaa.
Jayalalithaa was born in a tamil family on february 24, 1948, in Melurkote village of Karnataka. Born in a Brahmin family to sandhya and Jayaraman in Mysore, jayalalithaa was educated at the Church Park Convent School. jayalalithaa started working in kannada films at the age of 15. After this, she turned to tamil films. Interestingly, jayalalithaa was the first actress of that era to perform wearing a skirt, which was considered a big deal in those days. Her pairing with MG Ramachandran, the most popular actor of that era, became very famous. In the period from 1965 to 1972, he did most of the films with MG Ramachandran. In the era of film success, she worked in more than 300 tamil, Telugu, kannada, and hindi films.
MGR became the chief minister of tamil Nadu in 1977 and jayalalithaa started active politics in 1982. In 1984, mgr sent her to the Rajya Sabha. With the support of mgr, jayalalithaa soon achieved success in politics as well. jayalalithaa became popular in the South as Amma. During her tenure of five years, she did a lot of work to woo the public. jayalalithaa started 'Amma Canteen' where food is provided at a very low cost. Not only this, jayalalithaa started a new brand called Amma for the public during her rule. Amma Mineral Water, Amma Vegetable Shop, Amma Pharmacy, and even Amma Cement are available in the market at affordable prices in tamil Nadu.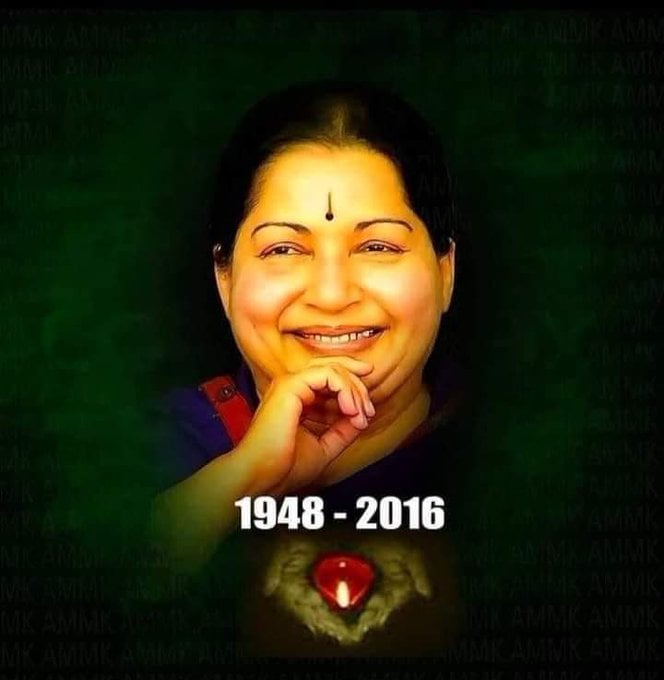 Jayalalithaa was a charismatic personality in tamil Nadu politics. This can be gauged from the fact that during the 2014 lok sabha elections, when narendra Modi's storm was raging, Jayalalithaa's party won 37 out of 39 seats in tamil Nadu. The journey from a beautiful and captivating actress to six times chief minister of tamil Nadu has not been an easy one. jayalalithaa has seen many ups and downs in her life. jayalalithaa had been in a lot of controversies regarding disproportionate assets. In the year 2016 itself, jayalalithaa breathed her last on december 5 after battling for life and death in the hospital for two and a half months.
మరింత సమాచారం తెలుసుకోండి: