Rohit's perfect reply..!? Aussie players complain about the pitch..?

The indian team captain rohit sharma has given a quality response to the controversy over the pitch in the Test cricket series with the Australian team. The Border Gavaskar Cup series between india and australia will start tomorrow at the stadium in Nagpur. The final phase of the work is going on intensively. The Border Gavaskar Cup series usually brings up controversies and accusations. But this time, controversy has arisen over the pitch even before the start of the matches.

There were accusations that the indian team was given more tarn pitches than usual and cheated by giving favors to fast bowlers only during practice matches. Dravid has changed the nagpur pitch at the last moment as per this. Due to this, they are leaving more water only in the center of the pitch. In this case, rohit sharma has spoken about these discussions. It would be better if the next 5 days are focused on cricket instead of talking about changing pitches. There is nothing to worry about pitch-eye. Similar allegations were made last time as well.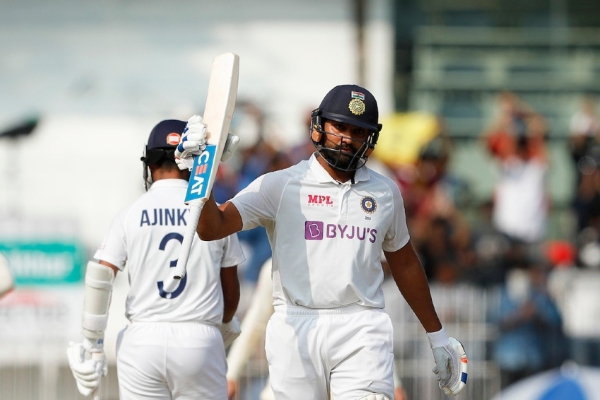 Only 22 quality players are playing here. And then what is the problem if the pitch is what it is? Don't worry about how it will turn and how fast it will be. Come casually, play good cricket, and win. That's all, rohit sharma said. First, find the right plan for each domain and act accordingly. For some, a sweep, for some a reverse shot, for others to play aggressively, to rotate the strike, etc. So Rohit has said that there should be a suitable plan for the pitch.
మరింత సమాచారం తెలుసుకోండి: