John Wick: Chapter 4 is a must-watch in IMAX! More people have been killed than in the preceding three parts combined. It is a thrilling, genre-defying action epic with heart-pounding action. As a result, he has become a force to be reckoned with in the world of film. The most incredible fights ever seen on a big screen are included in this movie, which takes you around the globe. As the movie brings viewers to new locations and introduces great new people you want to see more of, the john Wick Universe keeps growing.
John Wick (Keanu Reeves) has fully recovered from the brutally depleted state he was in at the conclusion of Parabellum and is prepared to take on the entire world. Wick embarks on a mission to find the High Table once and for all with the assistance of The Bowery king (Laurence Fishburne). In fact, such a strategy only results in unending bloodshed.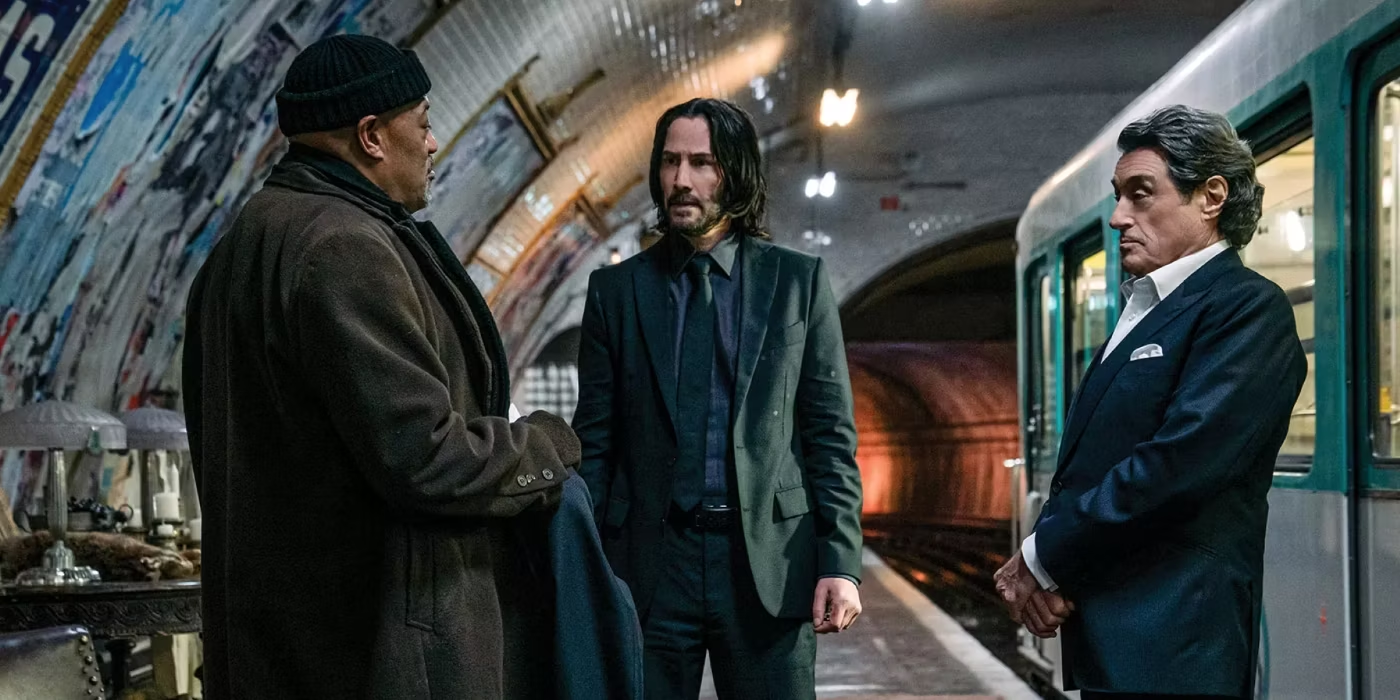 A member of the French High Table named Marquis de Gramont (Bill Skarsgard) is currently hot on Wick's trail and is armed with the most lethal of the lethal. One such person is Wick's former friend and blind assassin Caine (Donnie Yen). Caine and Wick share similar histories, both unbeatable fighters that have sought to stay out of the game owing to family. Caine fully followed through with his commitment to dedicate his life to the Elder and High Table, in contrast to Wick, who only partially did so in Chapter 3.
Caine is forced to execute john Wick against his will by the Marquis de Gramont. Nevertheless, with Wick's international bounty increasing daily, there is a tonne of assassins trying to strike it rich. Enter the Tracker with no name (Shamier Anderson), a sneaky assassin who uses his hands more and has a fiercely devoted hunting dog by his side. 
Everyone wants the head of the baba Yaga, and Wick's current strategy is fruitless. There will always be another person available to take their seat, no matter how many you eliminate at the High Table. Even john Wick isn't able to annihilate everyone in the world. As a result, Winston (Ian McShane) devises a scheme that can actually free Wick (again) and provide him serenity, from which he also gains. This brings us to a traditional pistol duel governed by the High Table's old rules, where john Wick must risk his entire life.
This sequel introduces new characters as well as new enemies while bringing back old ones. The most recent recruits include Shamier Anderson, Donnie Yen, Rina Sawayama, Bill Skarsgard, and Hiroyuki Sanada. They all offer fantastic scenes in opposition to Reeve's Wick. The one to pay attention to is Yen's persona. He becomes a fan favorite because he steals several scenes, gives a Bruce Lee-like performance, and commands attention.
The film really sees john Wick at both his most vulnerable and merciless state, fighting the hardest he's ever had to cling on to whatever humanity he's got left inside him. In case it wasn't already clear, john Wick: Chapter 4 reinforces Keanu Reeves' status as a genuine hollywood legend, just like chad Stahelski did. For those who are interested, john Wick: Chapter 4 unquestionably has the most fatalities from the entire franchise. Also, going forward, discussions and lists of the best action scenes from the entire series will primarily feature scenes from this film. Many of the set pieces in john Wick: Chapter 4 have the feel of new franchise highs. 
Wick's showdown in Osaka, where he will use nunchucks to unleash hell, has previously been discussed. The best cinematic recreation of a Street fighter video game level you'll ever see on screen is undoubtedly the Berlin dubstep nightclub brawl starring renowned martial artist-turned-actor Scott Adkins (with fantastic prosthetics). These scenes, together with others, last between 15 and 25 minutes. Yet, the great conclusion in Paris, where Wick essentially eliminates every assassin in town, must be seen to be believed.
Dan Laustsen, the director of photography, has really excelled here. Every fan of john Wick would expect the movie to be as neon-drenched and beautifully framed as they could. Nonetheless, the high saturation and inventive lighting are used in more inventive ways than you may expect to support the action choreography.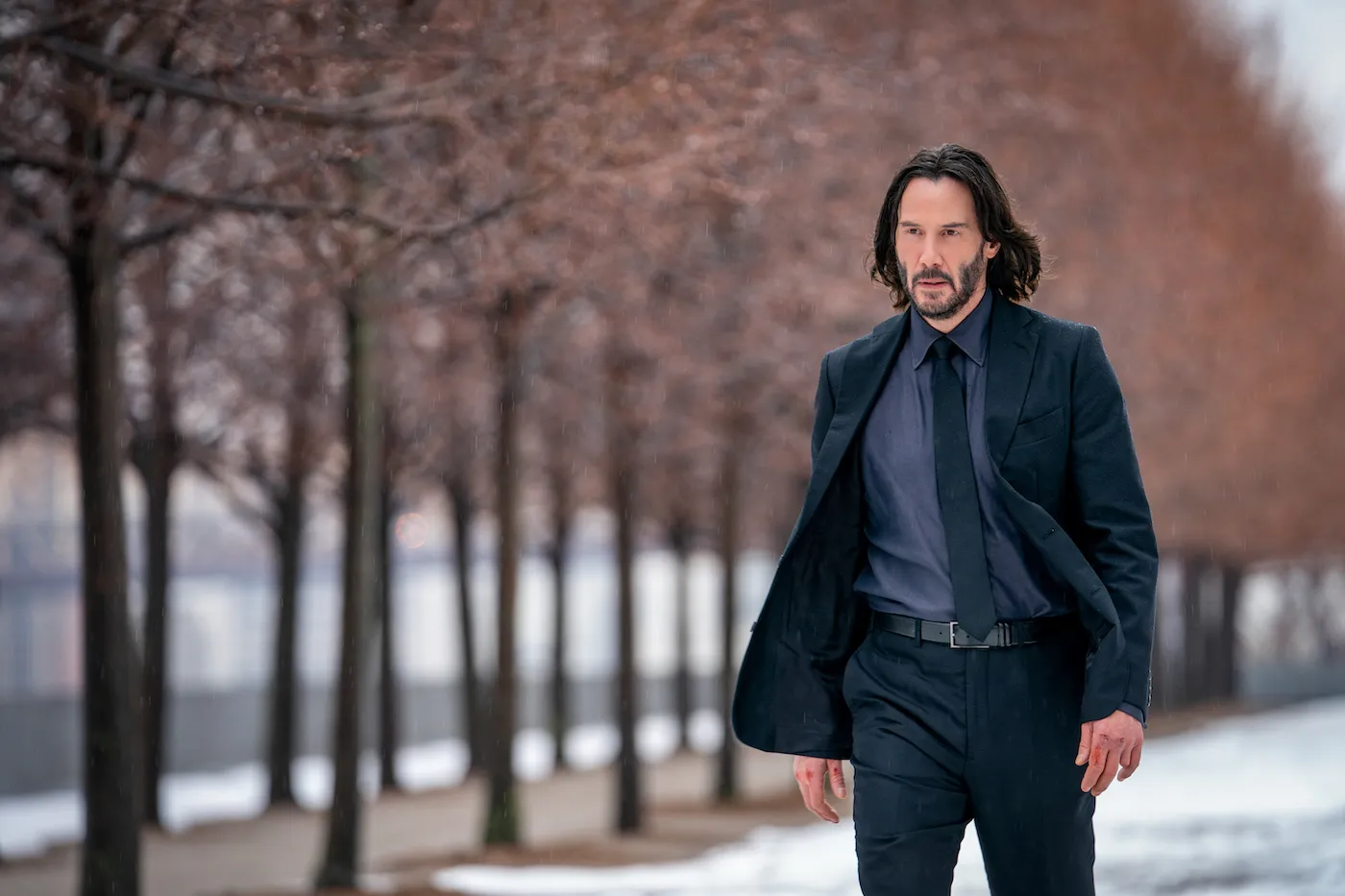 One sequence filmed over the top as john Wick moves from room to room mowing off goons with dragon's breath shotgun ammunition is the perfect example of where camera location and lighting work hand in hand to reach the next level of entertainment. When Tyler Bates and Joel J. Richard's exhilarating score is added, john Wick: Chapter 4 is difficult to compare to its predecessors by at least a mile.
It is the craziest and most brutal installment in the series, with a staggeringly high body count that is challenging to keep up with. Ballerina, a spin-off of Ana de Arkmas, and Continental, a prequel serial, show that the Wick-verse is here to stay and already growing.

Ratings: 
⭐
⭐
⭐
⭐
⭐
మరింత సమాచారం తెలుసుకోండి: