The first installment of Kabzaa begins in the pre-independence era, where Arkeshwara, a freedom fighter's son, lives with his mother and brother. As soon as india gains its independence, Upendra's adult Arkeshwara appears, and you find yourself in the 1970s. Even though he is currently serving as an air Force member, he is compelled to enter the criminal underworld after his brother is murdered by a notorious mobster. Arkeshwara kills the neighborhood thug as payback for his brother's murder and rises to prominence as a major mobster in Amarapur.
Shriya Saran's character, Madhumati, defies her powerful political father's desires and marries Arkeshwara. Because of Arkeshwara's fear, the largest gangsters and a tough cop, Bhargava Bakshi, are now pursuing him in the far North (Kichcha Sundeep). The climax contains a surprise aspect, but you'll have to wait until part two to see it (along with Bhargava's full-fledged role).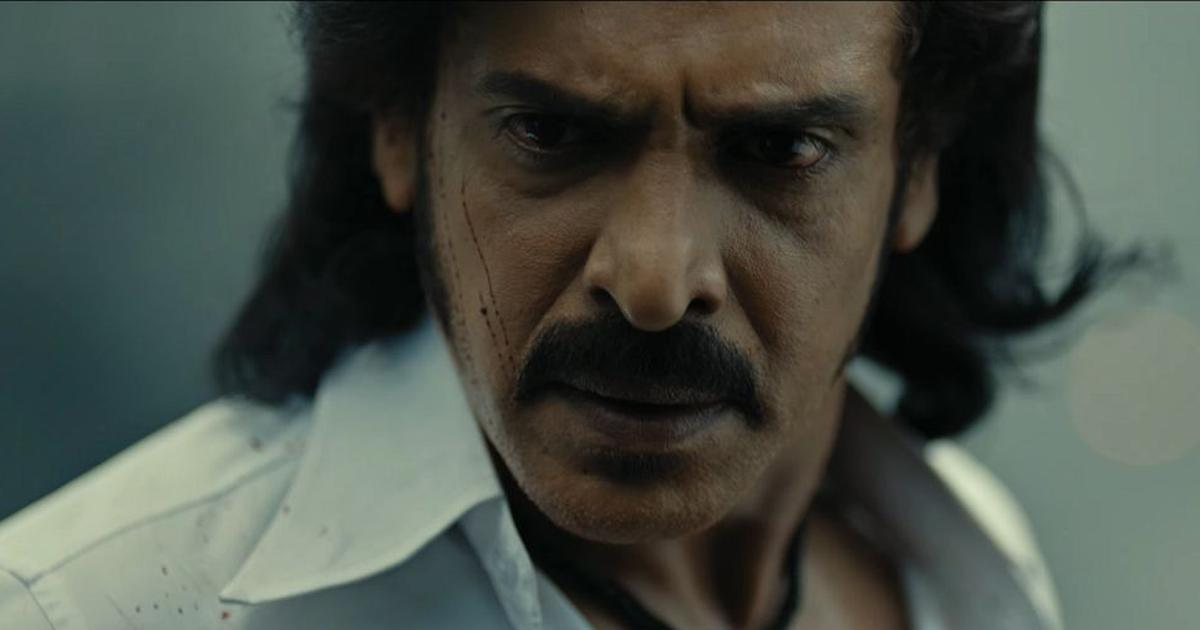 Kabzaa, penned by R. Chandru alone, is a poor script for the modern period. Even your grandfather will describe the wars as being too ancient for his day. And don't inquire about logic because it does not exist. There is no connection between its starting point and its ending point. Kabzaa is evidence of how disjointed a screenplay can be. Kabzaa strains your patience minute by minute over two hours with those overly dramatic pauses, annoying blackouts, frequent knockout moments, and other things.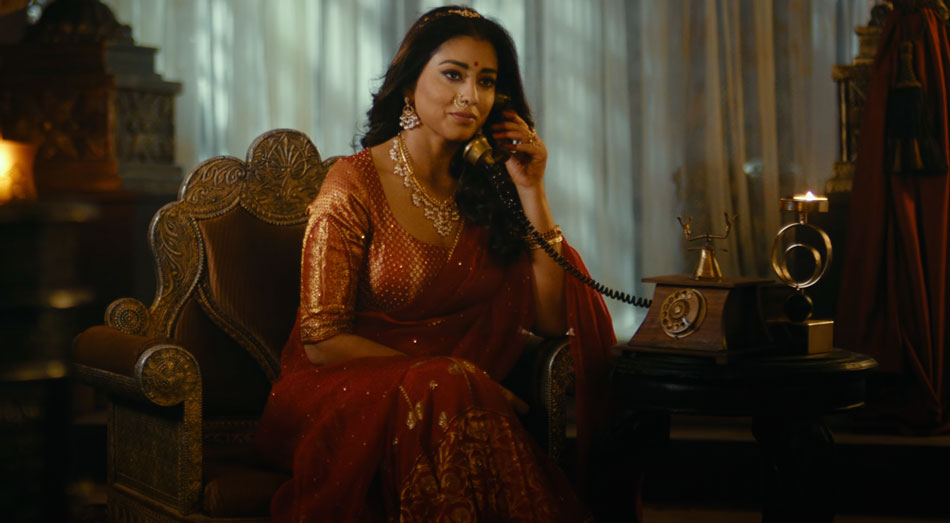 Who would anticipate a romance amid this horrific massacre? But it's with Kabzaa. Who would anticipate 1950s plot twists? Kabzaa got them. An overly inflated motion only becomes monotonous for the first quarter before you have to sit through the remaining three. You only need a smartphone and fast internet to divert yourself for a while and relax. Poor you.
As this movie is not at all performance-driven, I'm still not sure if we should discuss performances. Although upendra does a lot of acting in "UI," Kabzaa is not the same tonic. If he enters a highly intense mass action zone and that appeals to you, you are in luck. But don't hold out for anything more. Let's wait until the second section to see how Kichcha performs since he only has a minor role and largely serves as a narrator. The only thing you get to witness shriya saran dance to is one song, yet she looks stunning in her traditional avatar. Without a weapon, such pauses for archaic speech may have killed me. The primary purpose of the appearance of murali Sharma, Nawab Shah, john Kokken, Tahaa Shah, Pramod Shetty, and others is to deliver the language with a stereotypical accent and display machismo.
Returning to the obnoxious background music, I suppose the kannada audience has good hearing for them. I recall going to an ear doctor soon after kgf 2 FDFS, and Kabzaa nearly put me in the same zone. I'm still unsure of what "loud BGM" refers to. Does it convey hostility, emotion, or anything else? The cinematography effectively depicts the grandeur of the big screen, which is significant for Sandalwood. As was already established, discourse in 2023 is too corny to take. This is not logical or intelligent movie; rather, it is incredibly hardcore and focuses solely on larger-than-life commercial filmmaking.
JUST SKIP THIS PILE OF SHIT and SAVE YOUR TIME and MONEY
మరింత సమాచారం తెలుసుకోండి: