Vani Jayaram's sacrifice for the singer's dream..!

Famous playback singer vani Jayaram's death due to severe head injuries has caused a shock in the film industry. Interesting information about her is coming out one after another. Born in Vellore, vani Jayaram's efforts to achieve his dream were not insignificant. Despite being born into a musical family, seizing the opportunity as a playback singer was much tougher then than it is today. Do you know that vani jayaram shined as a leading singer by making some sacrifices to achieve her dream? Yes, vani Jayaram's undying love for music made her a popular singer. Born and brought up in a musical family, she studied Carnatic music from TR Balasubramaniam and RS Mani in his early years.

Later she married jayaram in 1969. It was her husband jayaram who supported vani when she was not sure how to pursue her musical dream after marriage. vani jayaram, who settled in mumbai with her husband, was working in a bank. In order to increase her musical knowledge, she not only learned Hindustani music but also continued to look for opportunities as a singer in the bollywood film industry. She also had the experience of singing in some commercials in the beginning.
Vani Jayaram, who was looking for an opportunity to fulfill her musical dream along with her husband, got an opportunity to sing in the movie 'Kutti' released on New Year's Day in 1971.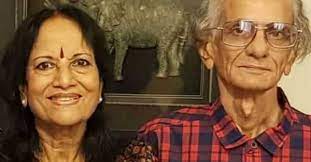 Vani jayaram sang the song 'Bole Re Babi Hara' in this film with the music of Vasant Desai. Her first song became a super hit song and made vani jayaram a sought-after singer by many music directors.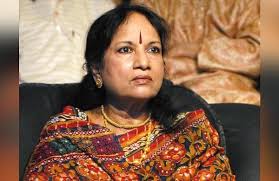 It is noteworthy that vani jayaram, who gave up a lucrative bank job for her singing dream, has sung more than 10,000 songs in 19 languages including Hindi, Tamil, Telugu, and Malayalam.
మరింత సమాచారం తెలుసుకోండి: