Saudi Arabia lifts travel ban on India..!?

Saudi Arabia has lifted the Covid-19 travel restrictions on its citizens, the Interior Ministry announced on Monday. Travel restrictions have been lifted for Turkey, Ethiopia, Vietnam, and India. It is noteworthy that the move comes a week after they dropped the Covid-19 precautionary measures, including providing proof for the Covid-19 vaccine to enter most public places and wearing masks in closed areas.

Despite the easing of Covid-19 precautionary measures, the Saudi Interior Ministry said last week that people should wear face masks at the Grand mosque in Mecca, the Nabi mosque in Medina, and places controlled by the Saudi Public health Authority Vegaya. people have been told to strictly adhere to those conditions wherever the mask is said to be mandatory.
The vaccination deadline for Saudi nationals seeking to travel abroad has also been extended. Previously, passengers were required to receive the third dose within three months of receiving the second dose of the Covid 19 vaccine. However, that deadline has now been extended to eight months.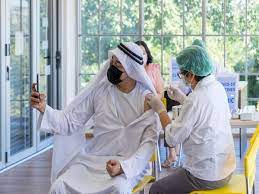 In march of this year, Saudi coronavirus restrictions were relaxed. Then the wearing of helmets on the outside, individual human space, PCR checks for incoming passengers, and isolated-arrival rules were dropped.
మరింత సమాచారం తెలుసుకోండి: